New policies due soon, says Hunt
New announcements about Labour Party policy on FE will be released within a month, Shadow Junior Education Minister Tristram Hunt told FE Week editor Nick Linford.
On a tour of Walsall College, the first college graded outstanding under Ofsted's current inspection framework, Mr Hunt said many policy ideas were still in the pipeline, but would be announced in the run-up to publication of the final report of his party's skills taskforce.
"The skills taskforce report is a significant piece of work because I think it shows that where our political energy is — with skills agenda, with FE colleges, with apprenticeships, with what Ed Miliband calls the forgotten 50 per cent," said Mr Hunt.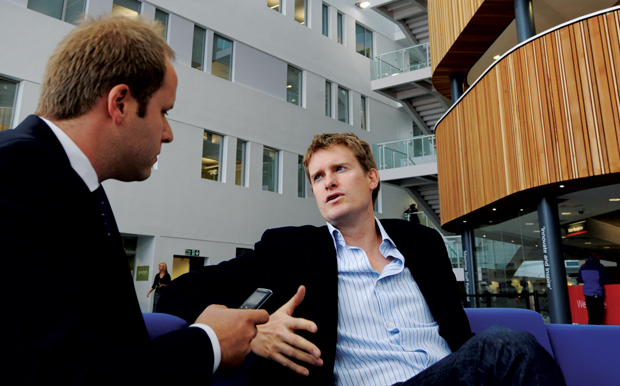 One recommendation from the interim report was that all FE teachers should have level two maths and English, which Mr Hunt said he supported, along with the requirement for teachers to be qualified.
"We're very pro-qualification achievements. We want to upgrade the status of the teaching profession," he said, but warned the policy may need more thought.
"We need to make sure that this will work —if you have a brilliant Spanish cookery teacher who is teaching kids brilliant cookery skills but his English is not quite where it could be, does that preclude him from teaching those brilliant skills?
"So we have to be sensible about the application but we are clear that English and maths are key to employability and success, and the people who are trying to make you employable should have those skills as well." He also hinted at the idea of a UCAS-style admissions system for FE.
"One of the things we're really interested in is how we make things simpler for progression through the education systems in terms of technical and vocational route," said Mr Hunt.
"We know the academic pathway through GCSE, A-level, and university is very clear to navigate and teachers are very good at telling pupils about that, but it's very unclear for technical and vocational education, so creating a streamlined UCAS-style system is something we're going to be pushing for as a policy route." Mr Hunt declined to give his or the Labour Party's position on direct enrolment of 14 to 16-year-olds into colleges, but did warn that competition between different education providers could "create problems for pupils".
Ultimately, he said, he did not have any "hard and fast answers today".
Policy would depend on the findings of the skills taskforce and the review currently being carried out by David Blunkett into the local oversight of schools, said Mr Hunt, which would take the educational "landscape" — such as FE colleges — into account.
"The principle is clear — we want high quality teaching in FE colleges," he said.
Meanwhile, Mr Hunt also had praise for Walsall College, describing it as "impressive".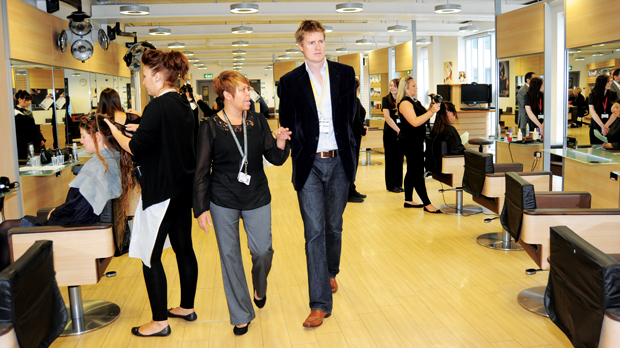 "On the one hand you've got a very rigorous focus on vocational achievement, getting people into work, but on the art and design floor they've clearly given the teachers space to get foundation students to think, be creative and innovate and not be too target driven," he said.
"An institution which can combine both very rigorous metric and outcomes and creativity seems to me to be outstanding."