The MP for Kensington is backing a campaign by Grenfell residents to save their local college campus from housing developers, in a letter handed to governors before another evening of heated protest.
Labour member Emma Dent Coad's letter, seen by FE Week, was hand-delivered by protestors to Kensington and Chelsea College's governors ahead of a contentious board meeting last night.
It is understood that two hot-button issues were discussed: the future of KCC's Wornington Road campus, which could be demolished largely to make way for housing, and plans for KCC to merge with Ealing, Hammersmith and West London College.
"In our post-Grenfell times, we need to build trust and keep all our local services," wrote Ms Dent Coad (pictured above, inset).
"I am therefore asking you to stop the merger decision-making process now, to allow genuine dialogue in a spirit of co-partnership with the local community which you serve."
The Wornington Road campus, one of the college's two main sites, was recently sold under a lease-back deal for £25.3 million to the Royal Borough of Kensington and Chelsea, which has outlined plans for the site that would at best result in greatly reduced teaching space.
But this has generated increasing controversy since the devastating fire at the nearby Grenfell Tower in June, in which at least 80 people died.
Save Wornington College campaigners claim that this is the latest example of local services for poorer people being eroded, including those who were affected by the tragedy.
The same protest group also opposes the merger in part because members fear the resulting giant institution will be less likely to retain learning at Wornington Road.
Hundreds of residents and staff members, who back the campaign, attended a packed public meeting with college leaders in September.
Many gathered again outside the gates last night to take part in a rowdy protest.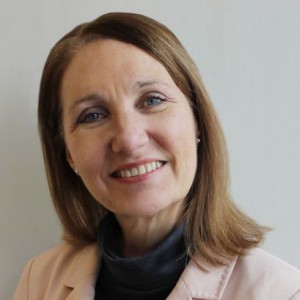 "Much of which was apparently disrupted by our noisy demo drumming throughout," claimed one campaigner Gill Evans. "At one point the whole board had to move to a different room."
KCC principal Dr Elaine McMahon told FE Week this morning about a survey the college is carrying out to assess the long-term future of its estate.
"Following a tender process, Fusion has been appointed to undertake a detailed survey of the college sites [including Wornington Road] and to undertake an options appraisal to consider different curriculum delivery models that are affordable, meet strategic objectives and stakeholder needs," she said.
"Further discussions with RBKC will take place when we have the results from the survey of the North Kensington site building."
The Save Wornington College group also sent an open letter to college leaders ahead of tonight's meeting.
"The community want to keep the north Kensington college where it is, not in a RBKC new development, but in a renovated Wornington Road building, where there has been educational provision for 140 years," they wrote.
"Now is the time for the council and the corporation to think creatively and imaginatively about other options that could lead to the recreation of a vibrant community college.
"The future of KCC can no longer be considered in isolation. It is part of the same policy and ideology which has seen other public assets in RBKC mismanaged, then disposed of and – in June – tragedy rip through our community."
Reflecting on the future of the Wornington site, Kim Taylor-Smith, who took over as deputy leader of the council in July and is lead member for Grenfell recovery, told FE Week that he was listening.
"This is an issue I inherited, but I can say it was the college that approached the council about buying the site in 2016," he said.
"I can confirm that having listened to the concern on the issue, we have extended the college's lease on the site by a year to September 2019, and no redevelopment plans will go before the council before then."
He added that, in the meantime, there will be a new consultation will be held with the college and residents over how and if the Wornington site could continue and "flourish" in future.