New animal murals now festoon the walls of a hospital's radiography department to help cheer up children who have to go in for X-rays.
Painted by Barnet and Southgate College's level three art and design students, the two large murals depicting colourful jungle scenes are on display at Barnet Hospital, and formed part of a work experience module to come up with a creative distraction for patients.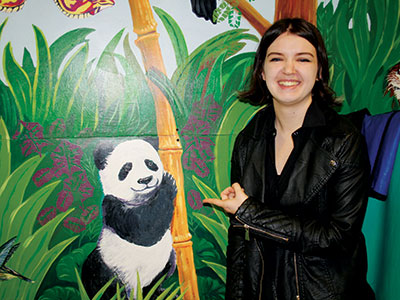 The paintings took two weeks to complete, and pupils from nearby Brunswick Park Primary School raised £250 through cake sales and a school tuck shop to pay for paints and other materials.
"It has been a great experience working on the mural," said 18-year-old student Aoife Drummond, who painted the panda in the mural. "It's lovely to hear the positive comments from staff and the school children."
"We are very grateful for their huge commitment," added Dr Steve Shaw, chief executive of Barnet Hospital. "It will make the experience at hospital a hundred times better for the children who will need to come here for their X-rays."