The Festival of Education, a highly anticipated event for teachers and educators, is set to take place at Wellington College on Thursday, July 6th, and Friday, July 7th. With an impressive attendance of over 5,000 educators across the two days, this festival promises to be an exceptional opportunity for professional development, networking, and inspiration.
Over 250 sessions from over 300 speakers
Spanning an extensive array of educational topics, the Festival of Education offers attendees the chance to choose from more than 250 sessions delivered by renowned experts in their respective fields. From cutting-edge advancements in Artificial Intelligence (AI) to racial justice advocacy, cognitive science to great teaching techniques, there is a rich tapestry of subjects to explore and engage with.
At the core of the event are the esteemed keynote speakers who will grace the stage, sharing their wisdom and experiences. The diverse line up includes keynotes from celebrated comedian and actor Eddie Izzard, naturalist and presenter Chris Packham, Ofsted Chief Inspector Amanda Spielman, educational psychologist Paul Kirschner, prominent politician Andy Burnham, and esteemed researcher Derron Wallace. Each speaker brings a unique perspective and expertise, ensuring attendees gain valuable insights and fresh perspectives.
AI in Education Strand
In addition to the engaging sessions and notable keynote speakers, the Festival of Education offers 23 carefully curated strands developed in collaboration with partner organisations.
These strands serve as thematic focuses within the event, allowing participants to delve deeper into specific areas of interest. Some of the captivating strands on offer include "AI in Education," exploring the transformative potential of artificial intelligence; "The BAMEed Racial Justice Strand," shedding light on the importance of diversity and equality in education; "Cognitive Science," uncovering the latest research and insights into how students learn best; and "Great Teaching," equipping educators with practical strategies to enhance their teaching practice.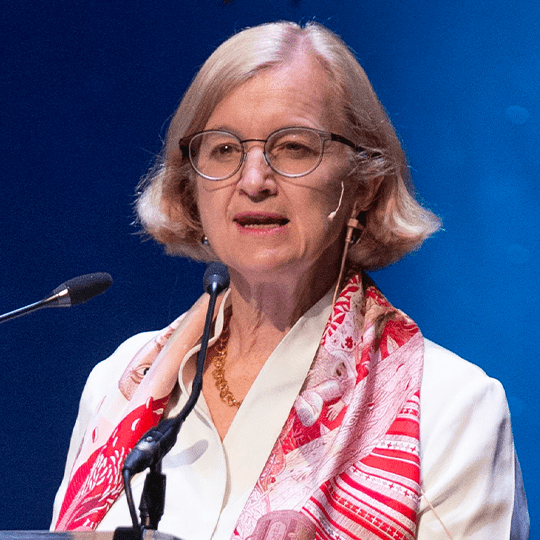 The Festival of Education aims to empower teachers and educators, fostering an environment of continuous growth and innovation. It serves as a platform for sharing knowledge, exchanging ideas, and sparking collaborations among professionals in the education sector. Whether attendees are seasoned educators or aspiring teachers, the festival promises an inspiring and informative experience for all.
Tickets on sale now
Interested participants can visit the festival's official website (https://educationfest.co.uk/) to access detailed information about the event, browse the extensive program schedule, and secure their place among the thousands of dedicated educators who will gather at Wellington College. FE Week readers should use the following discount code for 20% off (SUB17865SW).
The Festival of Education stands out from other education events as it takes place amidst the picturesque grounds of Wellington College, creating a stunning backdrop for an immersive and unique experience.
Over 13 marquee venues are thoughtfully constructed, offering a diverse range of sessions and activities. What sets this event apart is its vibrant festival atmosphere, where attendees can soak in the energetic ambiance while exploring the various offerings.
To add to the festive spirit, there is even a cocktail van, ensuring that participants can relax and enjoy refreshments in between sessions. This dynamic blend of captivating content and a festival vibe makes the Festival of Education a truly extraordinary and unforgettable gathering for educators.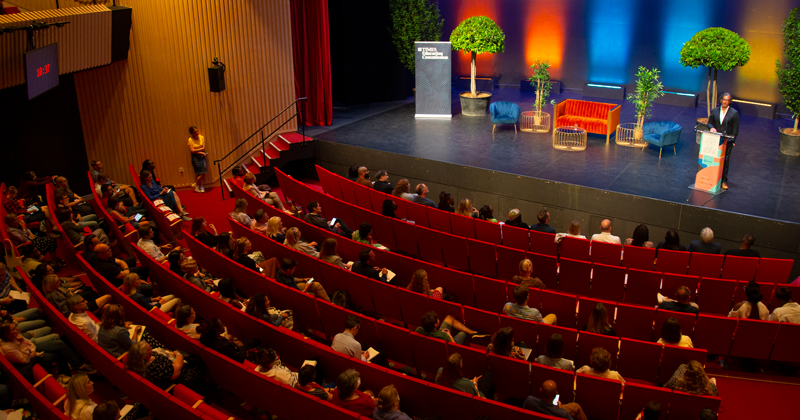 By attending the Festival of Education, teachers will gain valuable insights, practical strategies, and inspiration to transform their classrooms and positively impact the lives of their students. With an abundance of sessions, renowned speakers, and diverse strands to choose from, this event is a must-attend for anyone passionate about education.
Don't miss the chance to be a part of this extraordinary gathering of educators. Book your tickets now to secure your place at the Festival of Education, and join thousands of like-minded professionals in an enriching celebration of learning and innovation.
For more information and ticket bookings, visit the Festival of Education website at https://educationfest.co.uk/. FE Week readers should use the following discount code for 20% off (SUB17865SW).