A panel of five representatives from industry and trade unions was drawn together by City & Guilds to discuss the findings of the Industry Skills Board (ISB) report Making Apprenticeships Work.
The report includes 25 recommendations from the ISB for improving the way that apprenticeships are delivered. It was launched the same day as the panel event — Monday, October 5 — which was held at the Haberdasher's Hall in London.
Quality and how to measure it
The panel was clear about what a quality apprenticeship should look like.
"Every apprenticeship needs to be of high quality and high value," said Andy Smyth, vocational learning development manager at TUI Group and chair of the ISB.
"It needs to make an impact on the individual taking that apprenticeship. It needs to be such that they can make a contribution to their organisation positively. And collectively it needs to have an impact on the productivity targets that we're setting for the UK."
From a parent's perspective, a good quality apprenticeship "means their son or daughter is going to get paid a reasonable wage, and relatively quickly if they progress, and they're not going to incur a massive student debt going to university, and it's going to lead to a job," according to Nicky Taylor, head of training and development at Ginsters.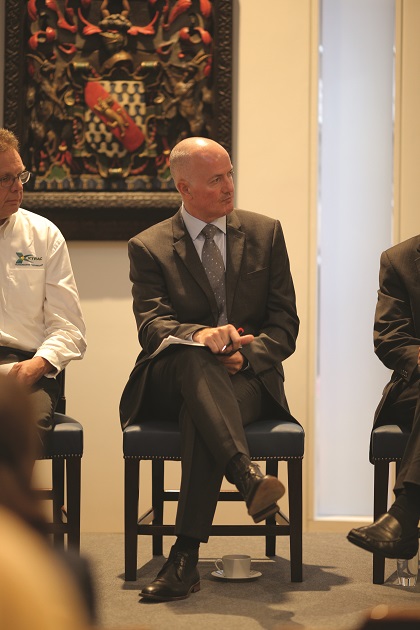 But how do you ensure that level of quality? It's about more than just duration, the panel agreed — although a minimum was necessary, according to Tom Wilson, director or Unionlearn at the TUC, "because there were so many scandals". Nonetheless, he said, a "one-year duration is a very crude proxy".
It was a point echoed by Mr Smyth, pictured right, who said: "We could almost classify the 12-month duration as being a set of stabilisers on the system. It was designed to do something, and we all understand that."
There was less agreement on what those measures of quality might be — not least because, as a member of the audience commented, "there's an awful lot more to a quality experience for an individual".
Mark Maudsley, chief executive of GTA England, proposed looking at the outcomes of an apprenticeship as a quality measure. "Sustainability of employment I think is something we should pull into the suite of things to look at," he suggested.
Whatever measures of quality were identified, they would need to be reflected in the Ofsted inspection of those involved in delivering the apprenticeship.
However, Mr Smyth said: "It's about finding the right measures of quality, rather than finding an easy way of doing it that just happens to fit a system."
Flexibility
An apprenticeship should be flexible enough, according to the panel, to meet the needs of both the learner and the employer.
When someone starts an apprenticeship, said Ms Taylor, "you're giving them the experience of how that sector works and operates and lives and breathes, and therefore the model needs to be flexible enough to reflect what's really going on in different employers".
It should be easier for people to take a break during an apprenticeship, according to Mark Lavington, HR manager at PGL, so that those who aren't in full-time, permanent employment — for
example, seasonal workers — could still take one. This would help to ensure that apprenticeships "reflect the pathways that people are walking," he said.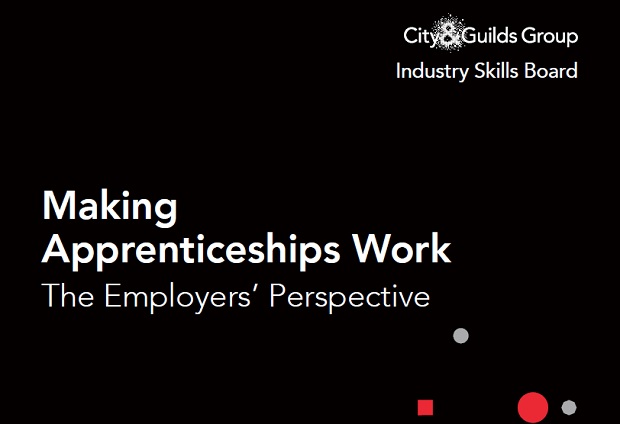 Mr Smyth also stressed the need for greater flexibility in the education system as a whole. "People will go in and out of the education system," he said. "Our job is to make sure the system can respond appropriately to the needs of the individuals."
This includes ensuring that people don't come out of education and find themselves ineligible for further support because of the learning they've already done. To address this, Mr Lavington called for colleges and employers to be "incentivised to think further through so that the journey was being created at a start point".
This, he said, would mean greater involvement of employers at the start of a college course, in order to create a package that included enough learning and work "to get them to a point of mastery as a unit".
Apprenticeship levy
The apprenticeship levy is a "hot topic at the moment" according to Mr Smyth, and the ISB "recognised there is a lot of good that can be done" but at this stage he said they needed to make sure they didn't constrain themselves.
"There's a lot we don't know about the levy yet, but we are positively engaged in, OK, what could we do with this?" he said.
---
How to build a quality and sustainable apprenticeship system — the employers' perspective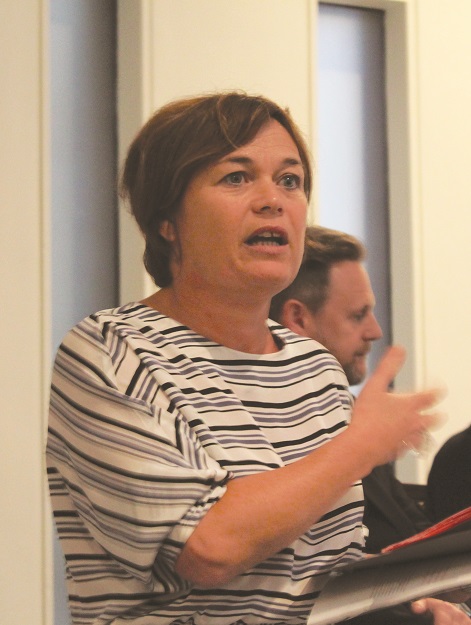 Kirstie Donnelly MBE
Managing director, City & Guilds
To celebrate the launch of the Making Apprenticeships Work report, we gathered a group of employers and educators together to hear from our Industry Skills Board (ISB) members about what makes a great apprenticeship for them and what needs to change in the system to maintain quality.
All panellists agreed about the positive impact apprentices have on their businesses and Warren Page, from Xtrac, said that apprenticeships are the best way to maintain skills.
However, the discussion quickly moved on to the difficulties of convincing parents and young people to consider apprenticeships as well as the difficulty of getting onto an apprenticeship when you've made that choice.
We didn't have all the answers but everyone in the room wanted to build better links between education and employers so that young people can get excited about industries that they may never have been exposed to before.
We came back again to the poor careers advice in this country and the need to involve employers a lot more in this. Someone asked whether the employers would be willing to use some of the levy funds to pay for an improved careers service.
Something that I am proud of is the diversity of employers we have on the ISB. It allows us to understand the variety of skills needs across different industries and the flexibility that is required in the system to make it work for everyone.
One of the panellists, Mark Lavington, from PGL Travel, feels constrained by the notion of a fixed-length apprenticeship as this doesn't give him enough flexibility to train seasonal staff. This led to a discussion around the ideal length of an apprenticeship with everyone agreeing that the length matters less than the quality. The consensus was that learning doesn't just happen in one block but it's something people return to throughout their entire careers.
Chair Andy Smyth, from TUI Group, was keen to point out that it's not all about apprenticeships. The ISB acts as a skills advisory body and while apprenticeships are part of its remit they are not the only answer. I look forward to continuing the discussions around the broader skills agenda with the ISB over the coming year.
Finally, what we tried to put forward with our report and certainly what came across on Monday was that the ISB is not a talking shop.
We will all hold ourselves to account and report on the progress of our action plan. As Mark put it: "We are keen to influence what happens rather than criticise what's occurring."