Nott rider David Hasselhoff rolled back the years when he arrived for a talk with students in a stunning sports car.
The TV legend, widely known as "The Hoff", made his name in the 1980s by driving a black Shelby GT500KR Mustang in cult-series Knight Rider.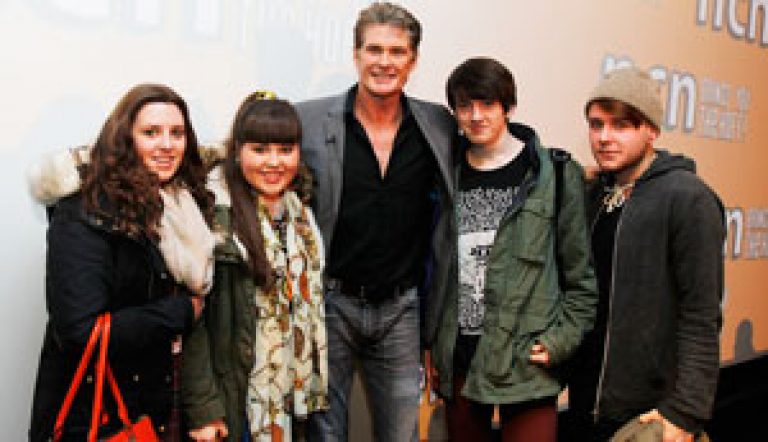 He arrived outside Nottingham Broadway Cinema in a blue E-Type Jaguar to launch New College Nottingham's Jamcon creative careers conference.
The actor, who has been appearing in The Theatre Royal Nottingham's pantomime Peter Pan, spoke more than 300 students about his life and career in the media.
He said: "I've been around the block, I've been at the bottom and I've been at the top. If you have natural talent, you just need to get on it, never give up.
"You've got to show up in life, you've got to show up for your parents, show up in business and show up for yourself."
Main pic:David Hasselhoff with his impressive blue E-Type Jaguar being greeted by Michael Wisher, from Nottingham Motor Company