A college has warned it will have to hand back over £4 million under the Education and Skills Funding Agency's "spiteful" adult education budget claw back plans.
Leicester College told FE Week it has forecast to spend 53 per cent of its £11 million allocation for 2020/21 – meaning it could have to hand back 37 per cent up to the allowance threshold of 90 per cent announced on Monday.
"The college is unlikely to be able to make up the remaining allocation in the final term of the year," a spokesperson said, as they believe many adult learners are "unwilling" to sign-up until the vaccine programme has completed.
The Association of Colleges has predicted that most of their members will deliver between 75 to 85 per cent of their allocations, which would mean a total clawback of between £22 million and £62 million.
'Not clear' what the implications will be
While the cause of under-delivery can largely be attributed to the various national lockdowns owing to Covid-19, Leicester College has been in continuous lockdown with the rest of the city since March 2020.
"The current year has been impacted by the pandemic far more severely than 2019/20," the college spokesperson said.
While it is "not clear" what the full implications of this will be, the college said it is "clear" there will be consequences for cashflow, for its capital programmes and future plans for 2021/22.
The college is refurbishing its Abbey Park campus ahead of starting the government's flagship T Level courses in a number of different areas this September.
Adult education threshold 'feels a bit spiteful'
The ESFA has come in for widespread criticism for setting the 90 per cent threshold, which will affect grant-funded colleges and councils with AEB, 19 to 24 traineeships, and advanced learner loans bursary allocations.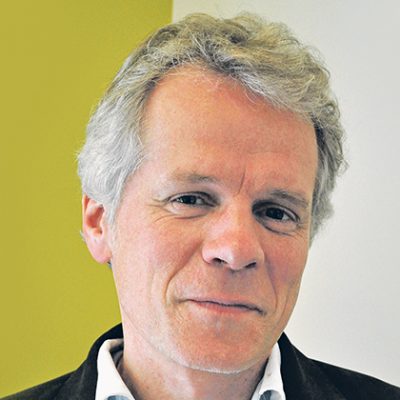 AoC deputy chief executive Julian Gravatt warned in a blog on his association's website yesterday that other colleges will lose "six figure sums".
Plus, he said, it could cancel out funding for the government's new level 3 entitlement, due to start next month under the new National Skills Fund.
"It is good that DfE has accepted the need for a lower threshold, but a 10 per cent tolerance is not much given the disruptions of the year and will leave some colleges scrambling for enrolments or savings," Gravatt added.
Sue Pember, formerly a senior Department for Education official before becoming director of policy for adult education network Holex, said during an FE Week webcast earlier this week the threshold "just makes it really hard, and feels a bit spiteful".
Bob Harrison, chair of adult education provider Northern College and a governor of Oldham College, tweeted following the announcement: "So let me get this straight: The government forces our colleges to close and therefore we are unable to recruit and run our short courses.
"But we have already employed teachers and have fixed costs. Then the ESFA are going to clawback if we don't hit 90 per cent of target? Its Catch 22."
Luke Rake, principal of land-based Kingston Maurward College expressed his indignation, tweeting: "And lo! Adult education is killed off completely.
"Couldn't deliver due to enforced lockdowns, didn't furlough staff based on ESFA advice, ESFA now tells us we've still got to give the money back, having paid wages for a year. Helpful. Thanks."
Threshold a 'fair representation' of delivery
A much more generous threshold of 68 per cent was set for last year's AEB.
But in the announcement on Monday, the agency said the 90 per cent threshold was a "fair representation" of grant-funded providers' average delivery.
They acknowledged the situation "is still difficult for providers," but they "have been able to continue remote delivery very successfully during lockdown, having built on the experience of 2019 to 2020 to establish effective contingency arrangements to manage Covid-19 restrictions".