For the first time in its history, the Ideal Home Show will have students designing the interiors of its display homes. Samantha King reports
The Ideal Home Show is a key date in the calendar for homeowners looking to spice up their living space, or find out about the latest trends and innovations in the interior design world. 
Attracting around 280,000 people every year, the show has hosted many of the UK's best designers, but this year, the display homes – the focal points of the show – will be designed by students from Chichester college.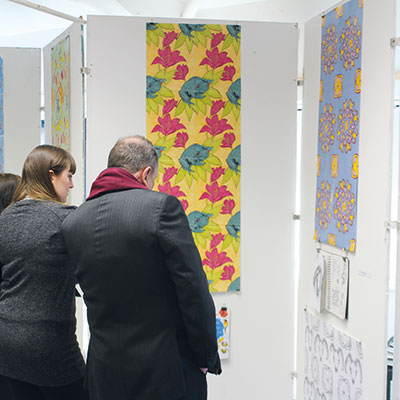 A team of art and design students from the West Sussex college will become interior designers, planning how to decorate the two fully-built houses and the three-storey apartment building that will feature in this year's showcase. The same job has previously been done by the likes of architect George Clarke and the established interior designer Linda Barker.
The apartment building will house three separate flats, which the students will design to reflect the stories of their residents – from a young family to an older couple who are downsizing in retirement.
Julie Kapsalis, vice-principal at Chichester College, said: "This is a fantastic opportunity for our students to showcase their tremendous talents on a huge stage, where hundreds of thousands of people will see what they can do.
"It is a huge challenge – like nothing we've done before – but I know we will all be blown away by what our students will be presenting when the show opens in March."
Hundreds of thousands of people will see what they can do
This year's show already has a confirmed line-up of celebrity guests, including inspirational speaker Katie Piper, interior designer Laurence Llewelyn-Bowen and financial journalist Martin Lewis. 
The show was originally founded by the Daily Mail in 1908 as a publicity tool for the newspaper, before being taken over in 2008 by events and publishing company Media 10, which publishes a range of home design titles, including Grand Designs and Good Homes magazine.
Isobel McKenzie-Price, the former editor of Ideal Home Magazine who is now the creative content editor at Media 10, said: "The Ideal Home Show has always showcased the latest ideas and trends in homes, so we're thrilled to be working with the next generation of British interior design talent.
"The Chichester students have approached this project from a contemporary design perspective, bringing in fresh ideas and innovative ways to use space creatively that challenge traditional thinking.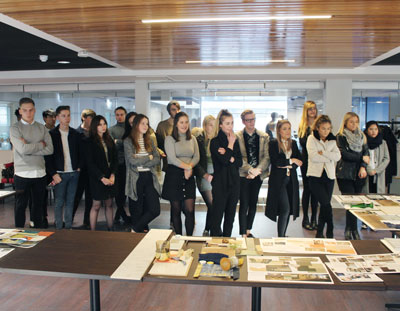 "They'll get to bring their ideas to life in real spaces for the Ideal Home visitors to experience for themselves.
The students have begun designing their concepts for the homes, which were presented to the organisers of the show – Barclays and Media 10 – in January, with the final designs due to be selected this month.
The show opens on Friday 24 March and will run until Sunday 9 April at Olympia, London.
Main photo: Judges look over student designs