Labour's tech bacc plans and proposals for Institutes of Technical Education were restated in a speech today by Shadow Education Secretary Tristram Hunt (pictured) — but he failed to convince at least one general FE college principal that the "real issues the sector is facing" would be adddressed.
Mr Hunt, delivering a speech at Microsoft's London headquarters that accused Prime Minister David Cameron of policies that have resulted in over-crowded school classrooms, said the quality of apprenticeship should be improved "by making them all level three and last a minimum of two years".
He said Labour would "not proceed with the government's reckless decision to abolish AS-levels in their current form," and that colleges and local labour markets needed better links "by ensuring all vocational teachers spend time in industry refreshing their skills".
And, reiterating policy announcements covered by FE Week in November, he said only the "highest performing FE colleges" — with "excellent links to local industry" — would deliver tech baccs, and be rebranded Institutes of Technical Education.
He added: "Our opponents in the upcoming general election have not learned the lessons of history. Whether it is the falling number of youth apprenticeships; the falling number of Stem [science, technology, engineering and maths] apprenticeships; the removal of the AS-level in its current form; the removal of practical work from examinations; the assault on FE funding — there is no appreciation here of the needs of technical and vocational education or for an inclusive, One Nation education policy."
However, Andy Wilson (pictured right), principal of Westminster Kingsway College, pointed at what he thought were flaws in Mr Hunt's speech.
"I thought the speech was pretty uncontroversial in what it said about schools but very mixed for FE," Mr Wilson told FE Week.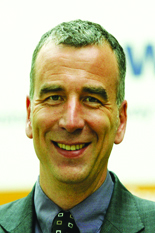 "Mr Hunt sympathised on funding for 18-year-olds but refused to commit to reinstating the [17.5 per cent full-time funding] cut. He continually stressed the importance of vocational education and apprenticeships. He also said he generally wanted to minimise structural change and reverse AS qualification reform.
"However, his specific references to FE included poor quality and falling Ofsted grades, reform of vocational qualifications, insufficient employer links and the failure to get those who had not already got GCSE maths and English to achieve it by 18.
"His solution seems to be exceptions to his other principles involving significant structural change to both qualifications and institutions — the tech bacc and accredited Institutes of Technical Education. I remain unconvinced that these are necessary or address the real issues the sector is facing."
The speech was also received with caution by Dr Lynne Sedgmore CBE (pictured below left), executive director of the 157 Group, and Joy Mercer (pictured below right), policy director at the Association of Colleges.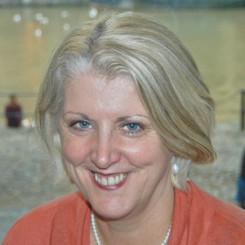 Dr Sedgmore said: "We agree with the analysis that too much recent educational policy change has been focused on structures and new institutions, and has failed to capitalise on the enormous successes of our FE colleges. If this morning's words are a signal that a Labour government would take a different approach, then they are to be welcomed.
"We hope, though, that the proposed renaming of some colleges as 'Institutes of Technical Education' is not a sign that the focus remains on names and structures, rather than content."
She added: "It is clear that Mr Hunt understands the important contribution that FE Colleges do and can make to economic growth — it is a shame that he did not mention that the percentage of colleges graded 'good' or 'outstanding' by Ofsted has increased year-on-year alongside his comments about 'inadequate' providers."
Ms Mercer said: "The Labour Party recognises that high-quality technical education is the key to improving skills and meeting the needs of businesses, now and in the future.
"We are keen to know more, therefore, about the plans to convert some FE colleges into Institutes of Technical Education and how they will enhance what are already high standards of locally accessible vocational education in England.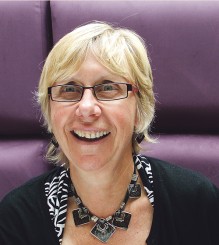 "The emphasis upon teaching standards is one that colleges accept entirely, likewise the need for professionals in their area to also teach vocational education, but colleges should be able to appoint the right staff and support their professional development to meet the changing needs of students.
"We are pleased, however, that Mr Hunt reaffirmed Labour's commitment not to abolish AS- levels in their current form – a longstanding concern of FE and sixth form colleges."