A long-running dispute over redundancies between Hull College and the University and College Union took another twist this week, after planned staff strike action was postponed following "positive talks".
UCU members at the college were set to walk-out on Thursday (October 13) over planned job losses.
But the union announced the day before that it had suspended the industrial action until next week (October 20).
Regional official, Julie Kelley, explained this was because there was now a chance of agreement being reached without striking.
The decision was taken "following positive talks," she said. "Industrial action is always a last resort and we remain optimistic that this dispute can be resolved without the need for action."
A Hull College spokesperson said: "The group can confirm that no strike action will take place [this week] and all campuses will be fully open as usual.
"This follows positive discussions with the UCU and staff to secure the required savings through a voluntary process negating any need for compulsory redundancies for academic teaching staff."
The row follows the college's announcement that it would make around 70 redundancies and close its three nurseries before the end of the year, to address a £2.6 million deficit.
Since 2011, the college has seen 385 job losses through redundancy, according to the UCU, who said the latest proposals "made a mockery" of what they claimed was a college promise not to cut more jobs following the last round of redundancies.
The college spokesperson said last week that it was "currently in consultation with trade unions and staff regarding a proposed redundancy programme.
"The group is also in the process of recruiting up to 45 new jobs as part of our highly successful HCUK Training commercial arm as we significantly grow our apprenticeship and commissioned work to employers.
"All of these new roles and jobs are being offered as redeployment opportunities for staff which will significantly mitigate job losses."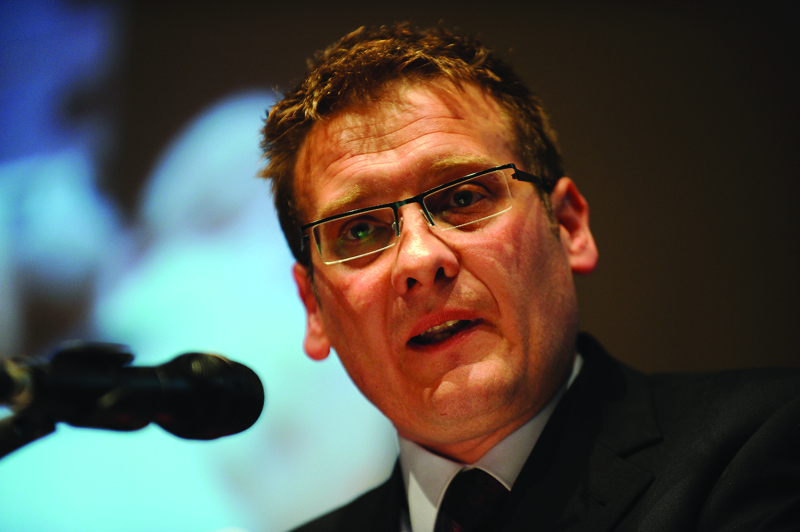 A previous strike in May, over pay and a controversial new lesson observation system, ended in a payrise for staff and an end to the no-notice observations.
Former shadow attorney general and MP for Kingston upon Hull, Karl Turner, renewed his war of words with the college bosses last week over the planned job losses.
He told FE Week the college cutbacks would "hit students the hardest".
The MP, who was unavailable to comment after the strike was postponed, joined college workers on the picket line five months ago, supporting the dispute over pay and the lesson observation system.
He ended up calling for an investigation into the college's chief executive Gary Warke, after he was allegedly sent a "threatening and derogatory" letter.
The MP uploaded a copy of the letter to his blog, in which Mr Warke allegedly wrote to "express my sincere disappointment that you chose to address striking UCU members without the courtesy of informing me", adding: "We find your actions, two days before local elections, highly inappropriate and disrespectful to the Hull College Group."
Speaking ahead of the strike ballot in September, Mr Turner told FE Week that "redundancies have become a yearly exercise at Hull College, which will not help staff morale".
He said: "It is deplorable that many staff found out about redundancies during the summer holidays, reducing their ability to organise effectively, and have an input in the consultation period."