The independent investigation into Hull College Group is being led by a lawyer who has a long history with the college, FE Week understands.
Law firm Stone King confirmed this afternoon that it has been "instructed" to carry out the inquiry following allegations of nepotism and inappropriate use of funds by college bosses.
The firm's further education team is led by Tom Morrison, who joined in January 2019 and has links with Hull College going back at least eight years.
Between September 1999 and December 2018, according to his LinkedIn page, Morrison worked at Rollitis, a business and private solicitors in Yorkshire and the Humber which sponsors and presents an annual business and enterprise award to a Hull College student.
He was pictured, in 2011, presenting the award to one student. In 2017 he was one of the main guest speakers at the college's graduation.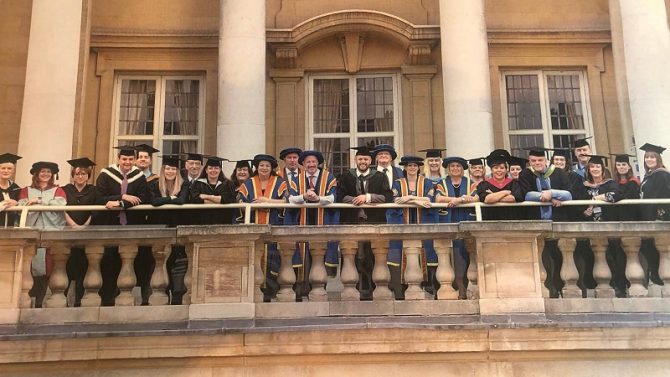 Morrison also appears in the college's prospectus for 2018/19 and 2019/20. In the latter he is quoted as saying: "Our business has benefited immensely from sourcing talented and enthusiastic students directly out of college."
Morrison's biography on the Stone King website states that he "recently joined as head of further education for the firm's national FE practice and the Leeds Office lead for the education team".
"Tom specialises in advising education providers on strategic and contractual/commercial issues," it adds.
"He has particular expertise in leading projects, handling contract negotiations, drafting agreements and advising on information law compliance.
"Tom speaks at sector conferences and delivers sector-specific training at various events throughout the country, including those organised by the Association of Colleges, the Education & Training Foundation, the College Finance Directors Group and the Governance Professionals' Special Interest Group."
A spokesperson for Stone King said it could not comment other than to say it has been "instructed" to investigate Hull College.
Hull College has not responded to requests for comment.
FE Week revealed last night that the government is "carefully monitoring" the independent investigation into allegations regarding the management of Hull College Group, which received a £50 million bailout last year.
This newspaper has spoken to numerous current and former employees and understands that a whistleblower has contacted the FE Commissioner alleging nepotism and inappropriate use of funds.
FE Week understands the commissioner's team will be going into the college on Monday.
Lord Agnew, who was announced as a minister for FE earlier this month and now oversees the FE Commissioner, said: "The Education and Skills Funding Agency has been made aware of allegations regarding the management of Hull College Group. The college has launched an independent investigation into these issues. The ESFA has contacted the college to seek assurances that the investigation is independent and is monitoring the situation."
Main pic: Tom Morrison speaking at Hull College's graduation ceremony in 2017