UPDATE: UCU members at the Hull College Group will walk out on strike tomorrow (May 9) over plans to slash jobs.
Hull College Group has "absolute confidence" in its under-fire chief executive and will not bow to staff and union pressure to fire her, it has announced.
Staff who are members of the University and College Union, representing nearly 400 of HCG's 1,200 workers, are up in arms over plans to balance the college's books, by cutting up to 231 full-time jobs.
The group's leader, Michelle Swithenbank, has come under intense criticism over the proposal, but the group released a statement this morning which reaffirmed its backing for her ability to lead it through its current financial difficulties.
Of the college's 378 UCU members, 214 submitted a vote in a ballot on April 18 in which 170 opted to strike before unanimously backing a vote of no-confidence in their boss the next day.
Union leaders announced today that members will walk out for an initial three days on May 9, 17, and 18. The strikes to hit all three sites at Hull, Harrogate and Goole.
The UCU has insisted that Ms Swithenbank's position is untenable after her failure to defend jobs at the college and a "bizarre" 24 hours which saw the management team allegedly attempt to "bully and then bribe" staff first with legal action and then ice-creams to deter them from a protest on April 18.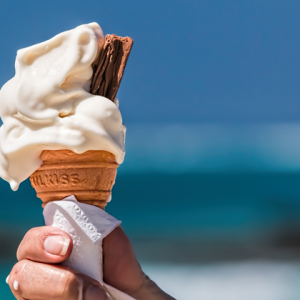 Hitting back at the resignation calls, the corporation of HCG said today: "The corporation has absolute confidence in Michelle and the leadership team to deliver this plan to build a strong, viable, effective college for the future to offer the best outcomes for students who choose to study at the college."
Ms Swithenbank was appointed chief executive of Hull College Group less than a year ago to lead the recovery of the college following a period of significant financial and operational issues.
She has been tasked with delivering an agreed five-year "fresh start" plan, which includes severe job losses.
"The corporation recognises that the level and depth of change proposed through our restructure and recovery plans will be something that the college and its staff and students have not experienced before," today's statement said.
"As a corporation, we understand the emerging effects of our current plans, and want to assure all people affected, that no decision has been taken lightly and that we are committed to working with Michelle and the leadership team to secure the future of Hull College Group."
The tactics allegedly employed by Ms Swithenbank to deter staff from a protest on April 18 started with an email to all staff claiming saying that anyone who joined the rally risked doing so illegally.
The college's employment solicitors "identified participating in an unofficial protest during staffing hours (11am) could result in a breach of contract", a spokesperson said last week.
The UCU claimed this was "clearly was not the case" and asked whether the college had been "deliberately misinforming staff or did not understand employment law".
HCG soon tried a different approach, inviting staff to purchase discounted ice-creams at a venue at the opposite end of the college to the protest.
The corporation has absolute confidence in Michelle
The college is understood to have hired the ice cream van from 11am to 1pm, coinciding with the protest.
"Staff have made it quite clear that they have no confidence in Michelle Swithenbank's leadership and want her to resign immediately," said UCU's regional official, Julie Kelley, last week. "To go from bullying to bribery in less than 24 hours highlights the chaotic shambles at the heart of Hull College leadership."
UCU is expected to announce strike dates imminently.
HCG has been under severe financial pressure for the past few years.
The FE commissioner reported in February last year that its finances remained precarious after the then-Skills Funding Agency had issued a notice of concern in November 2016.
Richard Atkins warned that HCG's "operating performance, as measured by surplus/deficit after interest, tax, depreciation and amortisation costs has amounted to a cumulative deficit of around £10 million over the past four years", while "a further deficit in excess of £1 million is forecast for the current year".