Several major retailers have turned their backs on delivering their own apprenticeship training, with one blaming the costs of training as the reason for their exit.
Sixty-four providers made "unplanned exits" from publicly funded provision in 2019/20, as revealed in the impact assessment for the government's landmark Skills and Post-16 Education Bill, published in May.
A freedom of information request by FE Week has now uncovered major retailers such as Boots Opticians, Halfords, Thomas Cook and Greggs were among those that stopped delivering.
All of them have now handed training over to external providers.
Cost led retailer to ditch direct provision
Halfords, a major retailer of motoring and cycling goods, already canned its level 2 provision, which the vast majority of its apprentices were part of, in April 2019.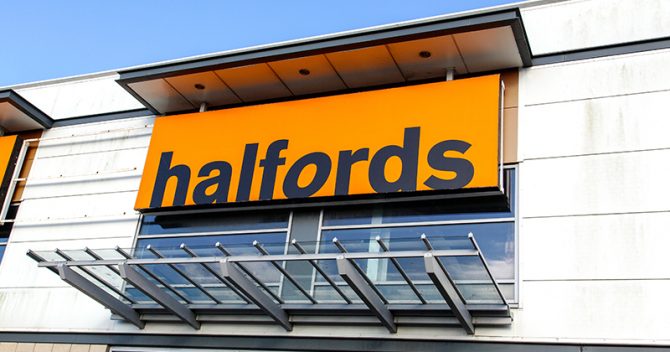 It made a full exit from training apprentices in May 2020, with a spokesperson saying they began using an outsourced training provider as it was "a more cost-effective way to deliver apprenticeships and ensure the quality of our apprenticeship programmes".
While the retailer did not expand on its reasons for leaving publicly funded training, it previously said dropping level 2 provision was caused by costs incurred from slashes to government funding.
An internal email seen by FE Week in 2019 revealed managers believed the 20 per cent reduction in funding for the level 2 retailer standard from £5,000 to £4,000 in December would "adversely impact on the quality of programme Halfords can offer, impacting the current curriculum, which received praise during our recent inspection".
Halfords received a 'good' grade from Ofsted for its provision to over 1,000 apprentices in 2019.
Optician giant wanted to be more 'responsive to business need'
Boots Opticians Professional Services Limited, an arm of the high-street pharmacists, told FE Week it abandoned direct training in May 2020 as the new model means "we can be more responsive to business needs", but refused to
elaborate.
It had been graded 'requires improvement' by Ofsted, but made 'reasonable progress' in every area of a monitoring visit covering over 100 apprentices in 2019.
Bakery chain Greggs, which binned its training in 2019, also did not elaborate on its decision not to reapply for the register of apprenticeship training providers that year.
A spokesperson would only say: "We remain committed to supporting the development and growth of our people and continue to run apprenticeship programmes and a number of other schemes to help encourage people into employment across the business, both internally and with external providers."
Resurrected travel firm 'absolutely keen' to start new apprentices
Holiday company Thomas Cook, which had yet to be visited by Ofsted, entered liquidation in September 2019, the same month it made its unplanned exit.
The following month, its retail arm was acquired by Hays Travel, headed by DfE non-executive director Irene Hays. The new owners offered all of Thomas Cook's former employees a job and a spokesperson told FE Week 31 apprentices chose to continue their programme with Hays Travel.
The Thomas Cook brand has since been bought up by Chinese company Fosun Tourism Group and re-established as an online-only service.
A spokesperson for the new brand said they are "absolutely keen to bring in apprentices as the travel industry rebounds.
"We hope that 2022 will bring a more stable holiday-buying pattern so that we can grow sustainably, bringing in fresh talent to our core areas of digital and customer service," though the spokesperson said they would only bring in a "handful" of learners.
While it is not set in stone, the spokesperson indicated they would use a hybrid of in-house and outsourced training delivery.
Virgin Trains ceased trading in December 2019 after it lost the franchise to run train services on the west coast to Avanti, which took on their employees.
Over 100 apprentices came with them, and their training is now being delivered by organisations external to Avanti.
Most 'unplanned exit' providers had negative Ofsted ratings
Of the other providers that made unplanned exits from ESFA-funded provision in 2019/20, 19 left after a new-provider monitoring Ofsted report found them making 'insufficient progress'.
A further eight left after receiving a grade three or four from the watchdog.
Twenty-one had either a grade 2 or had made 'reasonable' or 'significant' progress according to a monitoring visit.
Sixteen did not have a report published when they exited.