Business Secretary Sajid Javid was joined by thousands of career curious youngsters today as he visited Birmingham for day one of the Skills Show.
Skills Show patron Theo Paphitis [click here for his FE Week expert piece on the event] was another high profile visitor to the event which last year attracted more than 73,000 visitors, in excess of 200 employer exhibitors and no fewer than 50 different Have-a-Go experiences.
As always, this year there are skills competitions, talks and demonstrations to see along with teachers and employers to speak to — and Mr Javid delivered his own brief speech to outline his support for the three-day event at the NEC.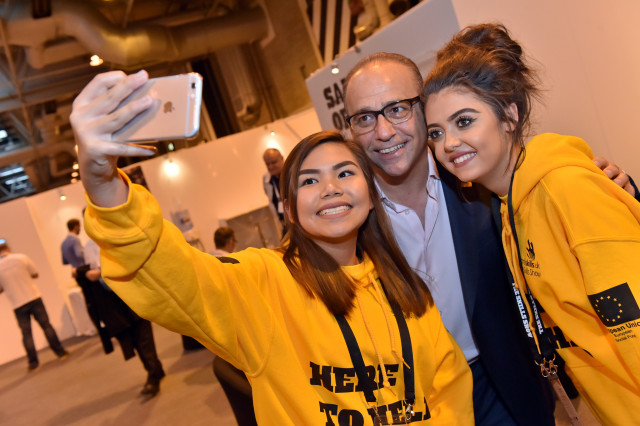 "We're proud to support this, and proud that the government is really focused on apprenticeships especially — we want to show it's not just about university," he said.
"There's lots of vocational skills that are available that can lead to excellent careers across the UK.
"Our target over the next few years is to have 3m apprenticeship starts. In the last parliament we more than doubled them compared to the previous parliament — to 2.4m.
"We want to do a lot more, but it's not just about the quantity, we want to get higher quality apprenticeships as well and longer apprenticeships and that's what we've got here to show as well.
"So for everyone that's come along — everyone that's made this happen — thank you for what you've done.
"This is going to be a huge experience for so many young people. It's going to be inspiring to them all, and I wish you all the very best."
He was then whisked off for a quick tour of the sprawling venue by Carole Stott, chair of Skills Show organisers Find a Future, and also City of Bath College and Association of Colleges.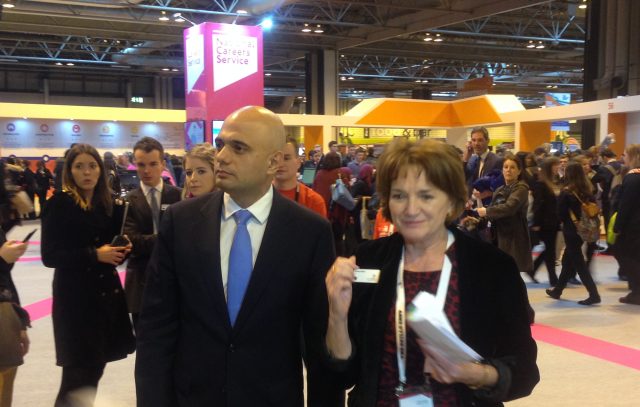 "Skills Competitions showcase the high levels of performance that can be achieved by individuals and organisations through high quality training," she said.
"Through Skills Competitions and The Skills Show we want to provide every young person with the chance to unlock their potential and get excited about the world of work."
An FE Week Skills Show special supplement is due out next week featuring all the lowdown on what takes place at the event, including pictures, interviews and expert opinion pieces.
Follow @FEWeek on Twitter for live updates with the official #TSS15 hashtag.