Harlow Advanced Manufacturing Engineering Centre (HAMEC) offers a range of engineering courses from Level 2 to Level 5 with around 200 students from 16 years, including both full time and apprentice learners. The college has now introduced the World's most exciting STEM Challenge – F1 in Schools – to inspire and engage the students through the magnetic appeal of Formula 1.
This leading global STEM initiative tasks students to prepare business plans, design, analyse, make, test and race a scale model Formula 1 race car. They then compete regionally, with success taking them on to national and international finals. At the World Finals the champions win University scholarships and the Formula 1 World Champions Trophy, as well as being VIP guests at a Formula 1 Grand Prix.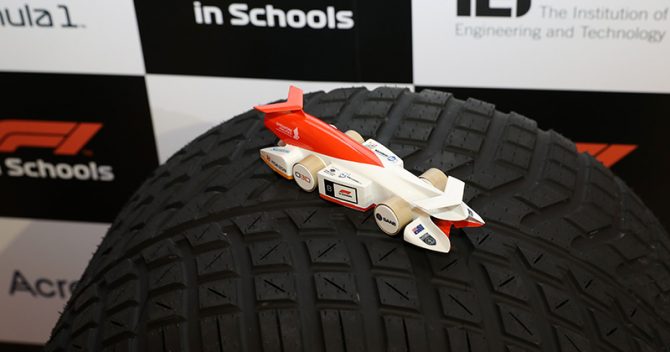 The HAMEC was designed to offer courses for young people looking to explore a career in engineering. However, rather than purely focusing on the qualifications they have placed a huge emphasis on making their learners ready for the world of work. They equipped the Centre with a wide range of high-tech engineering machinery and 3D printers. They now boast a bank of 5 Denford CNC Routers, complete with F1 in Schools race track and smoke tunnels and have completely redeveloped their curriculum to make best use of it. As a result, they are experiencing success at linking their learners with companies looking to take on apprentices and feel that these companies can really see the value in what they are doing.
Tom Stokes, Head of HAMEC explains the link up with F1 in Schools saying, "For me the attraction to the F1 in Schools Challenge was how fantastic it is as a way of inspiring young people to think about a career in engineering or one of the related fields. We are always looking for ways to spark an interest in engineering in the young people we work with and this seemed to tick all the boxes. One of the best things, in my opinion, is that it allows us to get students from across the college working collaboratively on an exciting and engaging project and hopefully all the attention and excitement it brings will inspire more young people to think about engineering as a career."
HAMEC has introduced the range of Denford equipment used within the curriculum and for F1 in Schools, with Tom saying, "The equipment has really helped us to bridge the gap between school and our industry level machines. For students who have never had any contact with engineering equipment it is a big jump to get them straight on to our industry spec CNC machines. Starting them on the Denford machines helps to embed the fundamentals of machining and the software is so user friendly that they are quickly able to produce parts."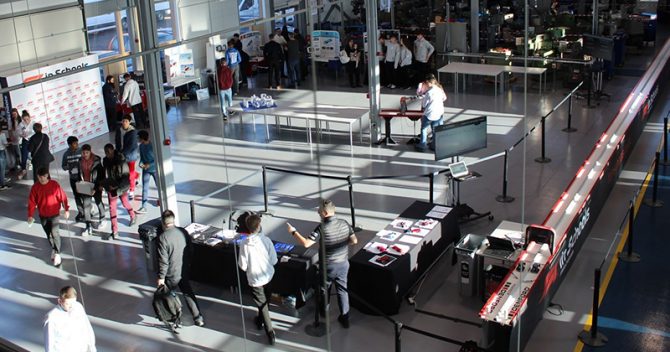 HAMEC is relatively new to F1 in Schools, currently running it as an after college club to ensure that the students competing are really dedicated, but he anticipates taking it within the curriculum in the future, seeing great potential to embed elements of it into teaching.
Tom's tip for other schools thinking of getting involved is "just give it a go. It may seem impossible at the start, but our teams had about two months to prep for the regional finals and they came first and second overall!"
He adds, "Staffing in all honesty, has not been an issue for us because it was something that we were so excited to get involved with that my staff and me have happily spent our own time supporting the teams". There's only one thing that Tom and his staff aren't happy about and that is that they can't make a staff team!
If you are interested in receiving more information about the F1 in Schools programme and introducing it into your school, email contactus@f1inschools.co.uk or head to the website, www.f1inschools.co.uk