When clumps of hair began falling out of hairdresser Ellie Baker's head just before her wedding day, she feared she might be a bald bride. But thanks to the skills gained on her Cornwall College course she was able to walk down the aisle with her locks flowing and now uses her skills to help other alopecia sufferers, writes Billy Camden.
Ellie Baker's dream wedding three years ago almost turned into a nightmare when her hair started falling out just weeks before her big day.
Thankfully, the lessons she learned at Cornwall College Saltash while doing a hairdressing diploma level three course meant she was able to use extensions to cover the patches, and has now put the experience to good use in advising others going through similar ordeals.
It was husband Daniel who initially saw the "10 pence" shaped bald spots back starting to appear in 2011.
Ellie, whose youngest son, Aiden, was two at the time, assumed it might have been a result of her pregnancy, but doctors diagnosed alopecia.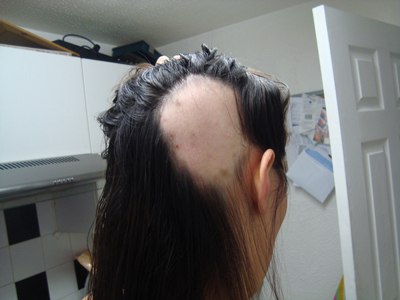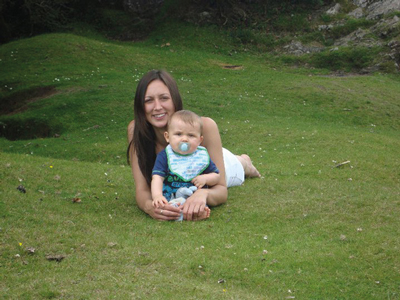 "I wasn't too stressed out at first because the more stressed you get the more hair you'll lose," said Ellie.
"But it got to the point when it started to really affect me emotionally.
"My wedding day was literally a couple of months away and I didn't want to be a bald bride.
"Luckily Daniel was brilliant. He is really laid back and would say stuff like 'just shave it off and we'll have a his and hers hairdo'.
"But when I did get a little tearful he would reassure me that it is just hair.
"He would make me realise that I haven't got cancer and I've got my health. If it wasn't for him I'd be quite panicky about it and feeling a lot more judged."
The 35-year-old was however still trying to find a solution to the bald patches.
She reflected on her training at Cornwall College and cleverly used hair extensions to ensure her big day wasn't ruined.
And now, still happily married to Daniel, she's putting her experience to use in helping other alopecia sufferers.
Ellie set up her own support group in November last year which she runs on a voluntary basis in Plymouth every month. A decision that was helped by son Aiden.
"Aiden would rub the spots to try and make them better, he always said 'mummy you're going to fix people's hair'."
She has also launched her own business called Opia, which provides a hair restoration and wig fitting service.
"The work I do can't solve people's problems, but it can offer a solution and I feel that my own personal experience with alopecia helps," said Ellie.
"I've had people walk in and just burst into  tears, so to help them in any way is really pleasing."
Director of health and wellbeing at The Cornwall College Group Lisa Clarke said: "Ellie faced many challenges throughout her hairdressing training at Cornwall College Saltash and was determined to fight them which she did.
"She completed her hairdressing qualification and changed her challenges into fantastic opportunities."