Hold-ups to key FE announcements and reports caused by recent government upheavals are undermining planning for next academic year, sector leaders have warned.
Concern is mounting that post-Brexit ministerial changes and the decision to transfer responsibility for skills and apprenticeships to the Department for Education (DfE) has caused the machinery of government to grind to a virtual halt this summer.
FE Week has learned that the latest casualties of this include updated area review guidance and final reports from the already overdue first wave – all of which were meant to have been published in July but are now not expected for weeks.
This comes on top of further delays to publication of updated guidance on the apprenticeship levy, which was originally due in June, and confirmation of what responsibilities will be shouldered by new skills minister Robert Halfon.
Martin Doel, chief executive of the Association of Colleges, warned of resulting "uncertainty for colleges".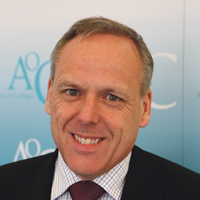 He added: "We will continue to press the government to provide details of these changes because they are vital for colleges to be able to put in place informed business strategies for next year."
Stephen Wright, chief executive of the Federation of Awarding Bodies, said: "At a time when the sector is facing an unprecedented level of change, key decisions are being delayed.
"The knock on effect is awarding organisations are finding it difficult to plan the development of qualifications and provide clear information to providers and learners."
Paul Warner, policy director at the Association of Employment and Learning Providers, called for the levy guidance to be published "quickly, so that providers can discuss them with employers".
But he added that for some areas of apprenticeship reform, including the new provider register, "a pause would be helpful".
The June referendum vote caused widespread FE-related government changes.
New Prime Minister Theresa May installed Justine Greening as education secretary and responsibility for skills and apprenticeships was transferred from the former Department for Business, innovation and Skills to DfE.
Nick Boles also quit as skills minister and Harlow MP Robert Halfon announced via Twitter on July 17 that he had "been given brief of minister of state for apprentices & skills".
But the DfE website still lists him only as "Minister of State", and does not clarify whether he will definitely take up a skills brief.
A spokesperson for the department refused to comment on the minister's celebratory tweet or to confirm whether it was accurate, when questioned by FE Week.
The ongoing delay to publication of updated levy guidance is a source of grave concern to many in the sector, with the launch of the levy still set for April next year.
A number of key pieces of area review guidance had also been expected before the summer recess.
Bobbie McClelland — who was at the time deputy director, reforming FE provision, at BIS — told delegates at FE Week's area review summit on July 7 that information for colleges on the implementation phase of the reviews would be published before the summer break.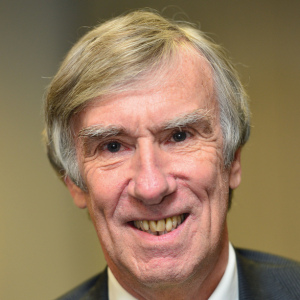 But this guidance – along with a due diligence framework and information for local authorities and local enterprise partnerships – has not yet been published.
Nor have the area review final reports, originally due in July, which are expected to include all the outcomes from the reviews completed so far.
FE Commissioner Sir David Collins has now told us that they have been delayed until late August or early September.
A spokesperson for the DfE said: "The area reviews are progressing as planned and we expect to publish the first group of reports after the summer break."