Latest official apprenticeship figures, published this morning, reveal the government is set to miss their manifesto commitment by a huge 800,000 starts.
AELP verdict: a shocking indictment of how a well-intentioned idea has gone wrong
In the 2015 manifesto, the Conservative Party said: "We have already delivered 2.2 million new apprenticeships over the last five years" and set an ambitious target of 3 million. A target they kept in the 2017 manifesto.
But with just a few months remaining, the latest figures show a trajectory of achieving 2.2 million starts again. So potentially, no growth at all (see below).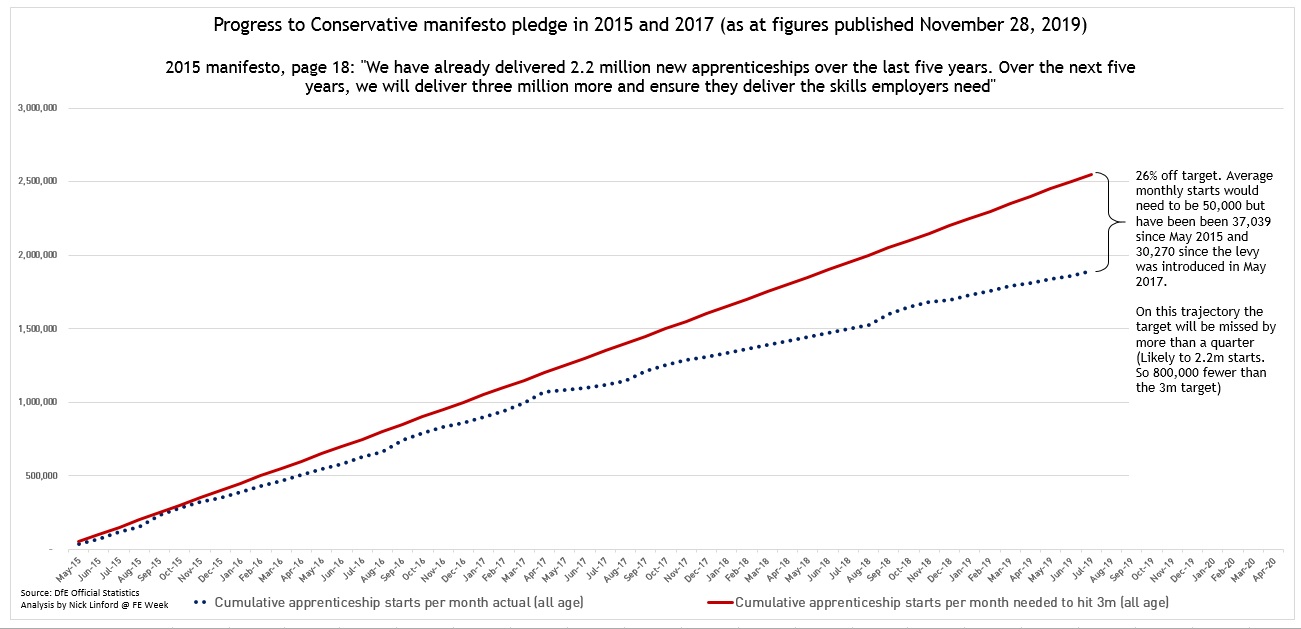 And as reported this morning by FE Week, since the levy was introduced the number of young people starting apprenticeships has continued to fall.
Conversely, for those aged 25 and over, the number of starts rose last year.
Responding the figures, Mark Dawe, chief executive of the Association of Employment and Learning Providers, told FE Week: "It really is a shocking indictment of how a well-intentioned idea has gone wrong.  The three main parties have promised reform in their election manifestos and it is clear from these statistics where their priorities must lie."