Widespread failure has been exposed across Whitehall with hitting the government's own target for apprentices employed by public bodies.
Shadow skills minister Gordon Marsden (pictured above) and other MPs lodged a parliamentary question asking how many and what proportion of staff employed by various departments were apprentices. The intention was to find out how they are progressing towards the 2.3 per target set for public bodies last year.
In a response on behalf of the Department for Education, skills minister Anne Milton said it had 107 apprenticeship starts and a workforce of 5,960 at the end of January – which equated to 1.8 per cent.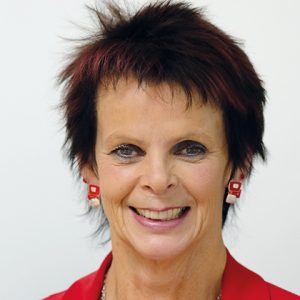 The Ministry of Justice said it had 224 apprentices, but that made up just 0.3 per cent of its 67,000 workforce.
"Plans are in place to deliver the target of 2.3 per cent of workforce undertaking an apprenticeship programme by the end of 19/20," said Dr Philip Lee, departmental under-secretary.
For the Home Office, it was 135 apprentices meaning 0.46 per cent.
The Department for Digital, Culture, Media and Sport had just six apprentices – which it said equated to 0.7 per cent of employees.
"The department is reviewing its apprenticeship strategy in line with civil service ambition of 2.3 per cent apprenticeship starts and aims to meet this commitment by the 2018/19 financial year," Margot James, digital minister, said on behalf of the department.
There are currently 18 apprentices working at HM Treasury, which represents 1.3 per cent of the total paid staff.
The Foreign and Commonwealth Office had 73 apprentices amounting to 1.35 per cent of workforce.
And the Department For Environment, Food and Rural Affairs answered for "Core Defra only, saying: "The number of apprentices employed in the department was 32 or 1 per cent of the total payroll workforce".
The Department for Transport employs 230 apprentices at 1.58 percent of the workforce, while the Department for Business, Energy and Industrial Strategy provided the percentage figure of 1.6 per cent.
There were 27 apprentices in the Department of Health and Social Care at 1.78 per cent of the workforce. The Ministry of Housing, Communities and Local Government had 37 equating to 2.2 per cent.
The Ministry of Defence, said there were 836 civilian personnel in that department on an apprenticeship, making up just 1.8 per cent of the workforce.
But he added: "There are around 20,000 armed forces personnel undertaking apprenticeships at any one time, around 14 per cent of the armed forces."
The Department for International Trade was also said to employ 39 apprentices, "which equates to 2.2 per cent of current UK employees".
More impressive was Kit Malthouse, parliamentary under-secretary for the Department for Work and Pensions, who said that 2,563 of the department's 83,147 staff were "currently undertaking an apprenticeship".
"This equates to 3.1 per cent of DWP employees as of 31 January 2018", he explained.
The Crown Prosecution Service was meanwhile said to currently employ "183 apprentices, which equates to 3.3 per cent of the workforce".
But the connected Government Legal Department "had 19 apprentices representing 0.84 per cent of the workforce. Whilst the SFO currently does not have any apprentices," it was added.
Mr Marsden was critical of the DfE, because they oversaw the introduction of the target.
"If you effectively set a target for other people to fulfil, you'd better make pretty sure you fulfil it yourself. That is a huge embarrassment to the department and also to the minister," Mr Marsden said.
"If they can't meet these sorts of targets, how are we supposed to believe they're going to meet the 3 million target?" he added.
The public sector apprenticeship target, which came into force in April 2017, requires public bodies with 250 or more employees to have a minimum of 2.3 per cent apprenticeship starts relative to its overall workforce numbers.
It covers the period April 1 to March 31 each year, with reporting due each September.
It's an average target across the years 2017/18 to 2020/21 to "give flexibility to organisations to manage peaks and troughs in recruitment", according to the government's response to the consultation on the target, published January 2017.
The DfE has been approached for comment.