A City College Brighton and Hove sport learner put on a knockout performance in three hard-fought bouts to win gold at an international boxing tournament.
Shiloh Defreitas, who studies an advanced level apprenticeship in sporting excellence, showed off his class when he travelled with a team of 12 England boxers to the Sven Lange Memorial Tournament in Schwerin, Germany, last month.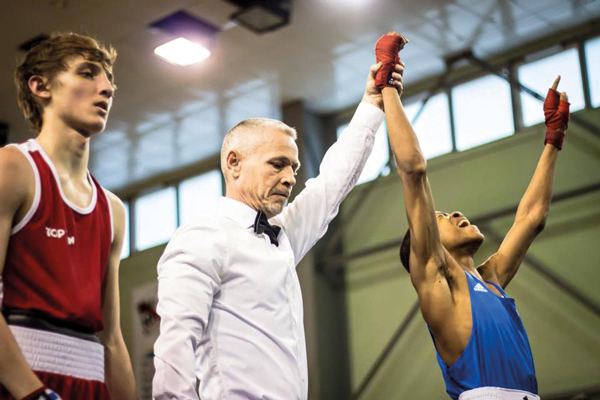 The 16-year-old was crowned champion in the under 50kg category where he competed against opponents from Germany, Denmark and France.
Along with his gold medal, Shiloh was named junior boxer of the tournament for his consistent displays of skill.
"We've been working with Shiloh to be more assertive in the ring and we're delighted that the work gas paid off," said City College's boxing academy coach, Adam Haniver.
"He listens and applies, which is vital. Shiloh will keep expanding his knowledge of how to look after himself as an athlete at an elite level."
Main pic: Shiloh battles against his French opponent