An international STEM competition for apprentices and young people, F1 in Schools, exhibited at the first-ever Formula 1 Live in London event last week.
The event brought together Formula 1 drivers, musicians and supercar fans, and was hosted in London's Trafalgar Square.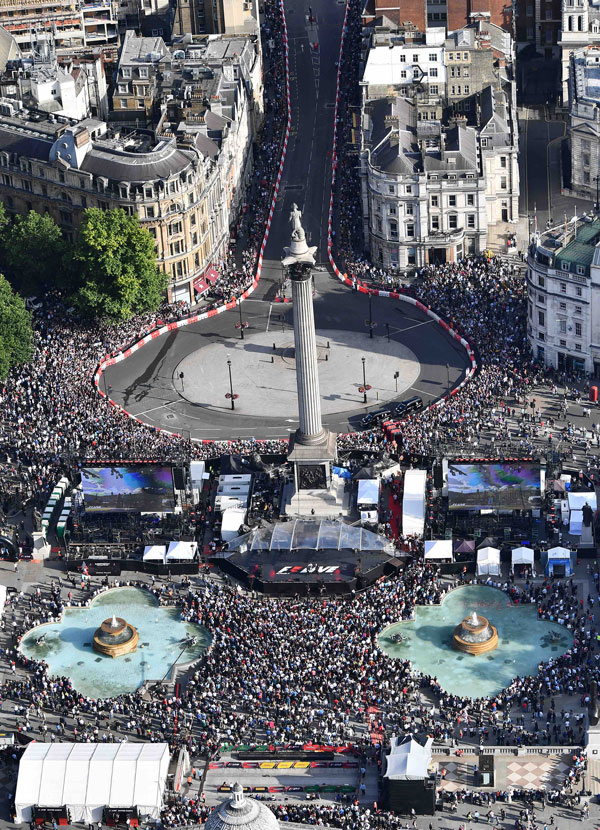 Positioned in the 'innovation showcase' area of the event, F1 in Schools – which challenges young people to make their own Formula 1 cars – had former winners of the competition talking to interested youngsters about their experiences taking part.
The innovation showcase area aimed to promote opportunities available to children and young people interested in pursuing a future career in Formula 1, with engineering competition Formula Student and female engineer community, Dare to Be Different, also promoting their work.
Part of the F1 in Schools showcase also extended to the event's 'design and make' area, where visitors were shown demonstrations of how the miniature cars used in the competition are designed, manufactured and wind tunnel tested.
The challenge, which is open to 11 to 18-year-olds, recently opened an apprentice category for UK competitors for 2017.
With regional, national and global heats, rewards for successful teams include tickets to the British Grand Prix, tours of the McClaren factory and scholarships and bursaries to some of the UKs top engineering universities.
Founder and chairman of F1 in Schools, Andrew Denford, said: "We never expected so many people to attend. There has been so much interest in what we do, how we're involved with the sport and the opportunities that our students have to forge a career in Formula 1.
"The concept of F1 Live London was very ambitious, but it has been so well organised and given so many people the chance to experience Formula 1 and what goes on around it."