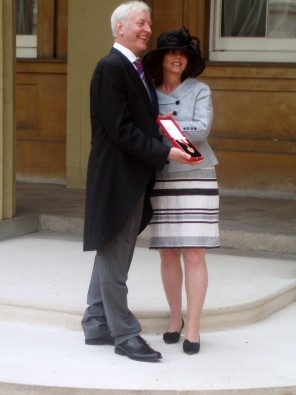 The chair of the information authority was knighted at Buckingham Palace last week.
Geoff Hall – principal of New College Nottingham until July 2011 – was one of 27 people to receive the order in the New Year's Honours List 2012.
Sir Hall received the knighthood with his wife, Lady Hall, daughter, son and older brother.
"I enjoyed the ceremony at Buckingham Palace and sharing that very special day with my family," he said.
"The fact that I have received a Knighthood for services to further education and skills is a real indication of the growing importance of the sector, as well as a huge honour for me."
Geoff started his career in FE as a lecturer at South Trafford College, later becoming an officer for FE at Birmingham City Council.
He later became the director of education for the London borough of Bexley, as well as director of education programmes at the Further Education Funding Council for England (FEFC).