The number of colleges in Gazelle has more than halved in the space of just over a year to 10 — with three out of the five founder colleges having also walked away, it was revealed today.
The dwindling numbers were laid bare with the conclusion of the group's long-running membership review, in which its annual membership fees were slashed from £35k to £15k.
The review was announced by Gazelle chief executive Fintan Donohue (pictured above) in December when four colleges said they were pulling out of the 23-member group just months after FE Week uncovered how it had raked in around £3.5m from colleges in membership and other fees since it was launched around two years earlier.
Further departures hit Gazelle, which claimed to "develop innovative new learning models and new partnerships with business to deliver an improved outcome for students, their communities and the economy", over the following months including a number of founder colleges, which had, as of last summer, each dished out more than £530,000 to the organisation.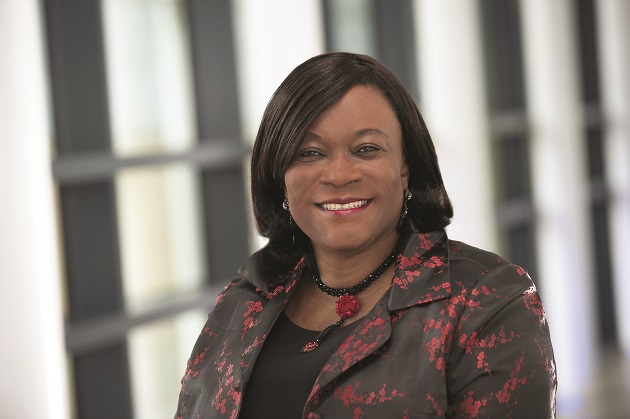 A key criticism was that no return on investment (ROI) analysis had been carried out by Gazelle to justify the spending of public money amid shrinking budgets — and the results of the membership review do not indicate any plans for an ROI assessment.
However, Mr Donohue previously argued it was for college members to decide if his organisation delivered value for money as he unveiled an impact review. by the Policy Consortium, which did not look at how public funds had been spent or whether Ofsted grades were affected by membership.
But Gazelle Colleges Group chair Stella Mbubaegbu (pictured right), principal of continued Gazelle member Highbury College Portsmouth, said today that Gazelle "needed to change in order to better reflect the financial pressures facing colleges and to respond to the independent impact report, published earlier this year".
"However, the need for innovation and enterprise in colleges has not changed," she said.
"In fact it is more critical than ever given the challenges facing the sector and, even more importantly, those faced by young people looking to enter the job market."
She added: "By combining expertise and investing shared resources over the past four years Gazelle Colleges have worked together to support staff training, curriculum reform, enterprise competitions and leadership development in order to improve outcomes for students, employers and the local business community. We could not have done this in isolation."
A Gazelle spokesperson said: "The new structure gives full ownership to members through the mechanism of a not-for-profit company, providing a single type of membership by removing the distinction between founders and other members."
Despite this, the two remaining founder members — City College Norwich and Warwickshire College Group — will not have to fork out the £15k membership fee for two year "in recognition of their early endeavours and investment".
"Gazelle Colleges Group will seek to maximise member benefit and minimise costs through the support of partners and sponsors; ongoing supporters include Pearson," added the spokesperson.
A spokesperson for the University and College Union said: "In the current financial climate it is unsurprising that colleges are thinking hard about where to spend their money. We hope this will bring about a fresh approach from Gazelle and they will now work hard to deliver real benefits for colleges and the sector."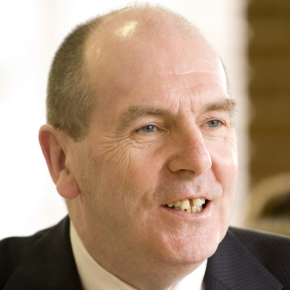 A number of organisations had been linked to Gazelle, including Gazelle Global, Gazelle Foundation and Gazelle Transform, but Dick Palmer (pictured left), group chief executive of Transforming Education in Norfolk (Ten) and co-founder of Gazelle, said: "Gazelle will be ceasing all activities and any residual funds will be shared among shareholders. The challenges facing the sector have inevitably reduced colleges' capacity to engage in the wider activity generated by Gazelle.
"Nevertheless a group of colleges, together with partners and sponsors, remain dedicated to advancing the enterprise and entrepreneurial agenda through the Gazelle Colleges Group. The Gazelle Colleges Group will, from December 2015, be the only Gazelle entity in existence.  
Gazelle's collateral and intellectual proerty will be owned by the new group.
It comes with Mr Donohue set to retire in December. Ms Mbubaegbu said: "All of the members, past and present pay tribute to the vision and ground breaking thinking that Fintan has brought to the enterprise and entrepreneurship agenda in our sector."
Gazelle members
Activate Learning
Amersham & Wycombe College
Barking & Dagenham College
Cambridge Regional College
Cardiff & Vale College
City College Norwich (founder)
Glasgow Kelvin College
Highbury College Portsmouth
South West College (NI)
Warwickshire College Group