The future of the Federation for Industry Sector Skills and Standards (Fisss) was today uncertain with the government looking at a new system of issuing apprenticeship certificates.
More than 7,500 providers and 500,000 apprentices in England, Scotland and Wales work with Fisss as it verifies that programmes have been finished successfully before handing out final paperwork.
However, the position of Fisss, which has certificated nearly 320,000 apprenticeships in the last year, was put into question with the Deregulation Act 2015.
A Department for Business Innovation and Skills (BIS) spokesperson the Act meant it was "considering options for a system for the issue of apprenticeship certificates for new approved standards".
The Act was designed to simplify existing statutory arrangements and allow employers to design Trailblazer apprenticeship standards, with the post of Business Secretary responsible for issuing certificates — a responsibility that can be delegated.
Mark Froud (pictured above), managing director of Fisss, said: "We remain committed to ensuring high quality standards and certification with minimal bureaucracy in both the current and the new system. "We have been discussing how to achieve this going forwards with BIS and a number of Trailblazer groups, the Association of Colleges (AoC), Association of Employment and Learning Providers (AELP), Federation of Awarding Bodies and a number of large awarding organisations over the last year.
"In terms of the future we await decisions from the Minister."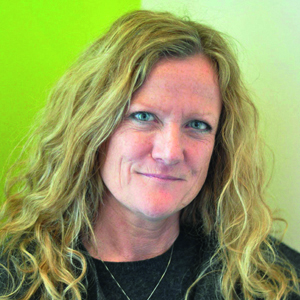 Teresa Frith (pictured left), senior skills policy manager for the AoC, said: "We are pleased with Fisss taking a collaborative approach to the development of a new issuing system for apprenticeship certificates that will fit with the reforms and will work for colleges and other providers."
Stewart Segal, chief executive of AELP, said: "Certification of the apprenticeship programme is an important step as part of the overall assurance process.  AELP has worked with Fisss to ensure that this is an effective and simple process.  There are still a lot of details to be resolved around the assessment plans and the systems will need to be flexible but consistent."
The work of Fisss is funded through charging providers for the issue of certificates and Mr Froud said Fisss had been working to achieve efficiencies.
"We charge £22 per apprenticeship certificate issued under the current framework system," he said.
"This is a 25 per cent reduction on the previous fee and saved the system and training providers over £7m in the last two and a half years."