Coronavirus and "unnecessary delays" by the exams regulator have been blamed for disrupting the roll out of free, government-developed, basic IT qualifications for adults.
Despite the August launch date for the "entitlement", which covers fully funded digital skills courses at entry and level 1, qualifications watchdog Ofqual revealed last week it had forced all but one awarding organisation to resubmit plans.
It has been four years since the Department for Education first announced, with great fanfare, it would develop and fully fund new Essential Digital Skills Qualifications (EDSQs) through the adult education budget.
But in the past year many awarding organisations, including education giants Pearson and OCR, and the body responsible for standards in the IT industry, BCS The Chartered Institute for IT, have either walked away from the opportunity or failed to gain approval to accredit them.
Skills minister Gillian Keegan stressed to parliament during a debate on Wednesday the importance of basic courses like those under the digital entitlement, which she called "key".
Yet so far just EDSQs developed by Gateway Qualifications have been signed off for delivery.
A further nine are still going back and forth as part of a "technical evaluation process" with Ofqual.
Speaking to FE Week the chair of the All Party Parliamentary Group on digital skills, Sunderland Central MP Julie Elliott, urged the government to press ahead on this with speed and to "use every avenue available to it to upskill workers and provide effective and accessible adult education, sooner rather than later.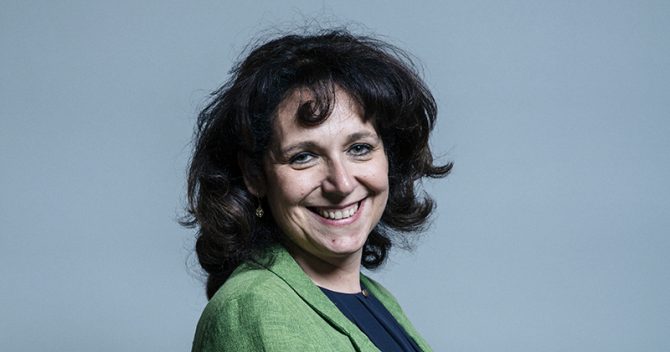 "As unemployment rises, and more and more jobs require baseline digital skills, they are no longer just key skills, but essential ones," she said.
Ofqual has argued that the hold-up is not due to them, instead saying that these have been "difficult times for awarding organisations, some of which have furloughed staff and all of which have had to work incredibly hard, in unprecedented times, to ensure the safe delivery of results this summer; and to plan that for next summer".
However, one of the awarding organisations, The Learning Machine, has hit out at the watchdog.
Managing director Rosemary Lynch said: "It would have been more helpful if we could have had a more open, iterative dialogue with Ofqual."
Lynch added this would have avoided "many small inconsequential misunderstandings" which could have been "easily answered" during the preliminary technical evaluation, and better dialogue would also have prevented "unnecessary delay in making these much-needed qualifications available at this very important time for those desperately needing improved IT skills".
Furthermore, major exam board OCR has withdrawn its submission for EDSQs, with a spokesperson saying they have decided to instead focus on supporting existing IT qualifications where "funding has been extended".
BCS has also hit a few bumps in the EDSQ approval process. Lucy Ireland, managing director for institute member group BCS Learning and Development, said they expect to launch the "for work" set later this autumn, but no timescale for sign-off has been given to "for work".
NOCN is another awarding organisation working on Ofqual approval but told FE Week it had been "busy for the last few months" with the centre-assessed grading system introduced for assessments this summer, as well as other matters such as remote invigilation and the reformed functional skills qualifications.
"For this reason, we have had to prioritise our resource elsewhere," the spokesperson continued.
"We have been looking at developing our Essential Digital Skills offer over the past month and have been working closely with Ofqual to fully understand their requirements and expectations for these qualifications before we resubmit."
The lack of progress is a blow for the DfE, which has pushed to make digital skills as important as English and maths skills, going so far as to enshrine the entitlement to these fully funded courses in law, with the 2017 Digital Economy Act.
From August the ESFA will pay an unweighted base rate of £300 each for the qualifications funded from the adult education budget.
The demand for these qualifications is expected to be "high", according to Gateway Qualifications director of business development Paul Saunders.
He told FE Week their qualifications went live on August 1, as planned, and interest in them has been "significant right across England, including all provider types".
In contrast to The Learning Machine, Saunders said Ofqual had been "very rigorous", with communication "very good… It was not a painful process; it was a supportive process."
Things could be looking brighter for the rollout of more EDSQs, with NCFE saying their qualifications are "very close" to completing the process and they anticipate approval will be "imminent".
"We are ready to implement our go to market strategy as soon as this happens, with a focus on adults within the communities we operate, addressing the digital generation gap which not only remains wide open but has been exacerbated by the Covid pandemic."
And Pearson said it would hope to have their qualifications available by the end of the year.
The final awarding organisation still working on approval, OCN London, did not provide a comment.
A DfE spokesperson said Covid-19 has had a "significant impact" on approving these qualifications and they expect other awarding organisations to have qualifications approved "over the coming months".