Former Whitehall FE and skills chief Dr Sue Pember has backed Chancellor George Osborne's "brave" apprenticeships levy plan for large businesses.
Dr Pember (pictured above) outlined her views in an exclusive FE Week webinar yesterday on how Wednesday's budget announcements would affect FE.
"The announcement on apprenticeship levies was very brave and something that should have happened years ago," she said.
Chancellor George Osborne said in his budget speech that the levy will help fund the drive towards 3m new apprenticeships by 2020.
But Dr Pember, who will head up adult learning provider membership network Holex from next month, added: "The area that concerns me most is there doesn't seem to be an agenda for working with those not in work and the low skilled work force.
"If we are to become more productive as a nation then we need to work with and support those who need training the most.
"Apprenticeships are great and we have now won that battle [to secure more support for them from government].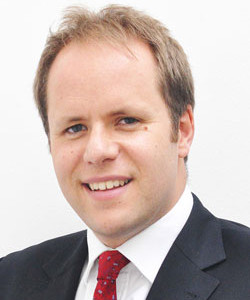 "We now have to turn our minds to supporting those not yet ready for apprenticeship or higher level education."
The webinar was hosted by Nick Linford (pictured right), director of Lsect, which publishes FE Week, and watched by 644 subscribers.
They heard Dr Pember's attention turn to the sector's longer-term future, taking on board the economic priorities set out in the budget.
Dr Pember, who worked with 10 FE and skills ministers and eight Secretaries of State over her 10 years up to 2013, thought that the government could well look again at expanding FE loans, including lowering the "age range", by 2020.
The FE loans system introduced in April 2013 currently applies to learners aged at least 24 and studying at level three or four — but a government consultation last summer proposed that FE loans should also apply to younger learners and those that remain at level two or three.
"If we get really good national college provision for the over-19s, with really good accommodation, then I can see [FE] loans playing a key part in how they work," said Dr Pember.
She added: "I don't think that national colleges are just a line in a minister's speech, I see a real future for them.
"They can become quite prestigious and centres of high quality specialist training.
"I think that we may have five or six national colleges with residential accommodation in new growth areas in place by 2020."
The government has over the last 18 months announced plans for the development of specialist national colleges for manufacturing, nuclear, wind energy, creative and cultural industries, digital skills, HS2, and fracking, with at least £80m of public funding.
Dr Pember also said in the webinar that she supported increasing specialisation for FE colleges, saying that "something needs to be done to stop inefficient duplication".
She said: "I think it's on the cards [increased specialisation]. Colleges will increasingly have to look at what other local colleges, schools and academies are offering, and work in partnership so there are clear progression routes."
She said that at the moment there are two types of area reviews — one type being triggered by an FE or sixth form college commissioner's visit and the other by "core city agreements".
Dr Pember could, she said, see more of latter happening, with local councils, local enterprise partnerships and colleges initiating reviews and recommending what education and training was most needed across their area.
They could, she said, make recommendations on what skills areas and different qualification levels colleges should focus on.
But Dr Pember added that "these reviews would not be useful if they didn't consider sixth forms, academies and UTCs [university technical colleges]".
She also said that "unless the formal status of colleges changes, the final decisions over the direction colleges would still remain with independent college boards".