Former college principal Professor Ed Sallis will lead a taskforce looking at teaching and accreditation of maths and English for learners unable to reach D grade GCSE, the Education and Training Foundation (ETF) has revealed.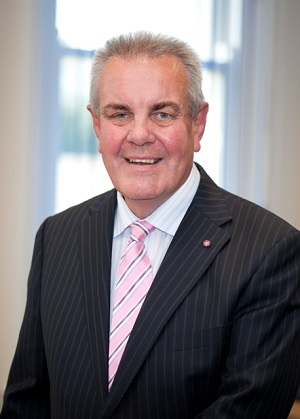 Professor Sallis, who was principal of Jersey's Highlands College from 1997 to 2012, will chair the seven-member steering group, announced at the Association of Colleges (AoC) annual conference last month by Skills Minister Nick Boles. The taskforce will not be reviewing GCSEs, rather, their alternatives, including Functional Skills — already the subject of an Ofqual review.
It comes as learners who record a D in English and maths at GCSE will, from next year, have to retake in pursuit of an improved grade, while those who get an E or below can try alternative qualifications in the hope of getting a C grade equivalent.
Professor Sallis, a former director of the Centre for Excellence in Leadership who served as deputy principal at City of Bristol College between 1989 and 1997 and was awarded an OBE for services for education in 2010, said: "I am delighted to accept the role and excited about getting started in the new year. This is a great time to be working with a wide range of experts to look at what type of skills people need and expect in terms of English and maths, and recommending how English and maths qualifications could be improved."
An ETF spokesperson said it had not yet agreed how much Professor Sallis would be paid, but the top rate on offer is in excess of £600 a-day. Professor Sallis is expected to work for the ETF two days a-week from next month until the review is completed, which is expected to be in March.
Expressions of interest in the role were sought via the ETF website, which called for a "professional of national standing" with a "track record of independence and impartiality," in addition to chairing experience and the ability to "speak with authority and command the respect of people with conflicting view points".
The deadline for expressions of interest was last Friday, and Professor Sallis was chosen by ETF chief executive David Russell and professional standards and workforce development director Helen Pettifor.
The number of applicants was not disclosed by the ETF, but a spokesperson said that nobody else was interviewed "because [Sallis] was the only candidate whose application fulfilled all the criteria".
Mr Russell said: "Non-GCSE maths and English is a vital topic which materially affects millions.
"I have been exceptionally pleased with the very positive response we've had to the announcement of our role in leading this review.
"It's a challenge to galvanise the necessary expert groups from across the sector and employers in time to meet the very demanding timescale of the review, but we are confident we can achieve this.
"We are keen to quickly progress this important piece of work, and I am delighted that we have succeeded in securing such an eminent professor to chair and lead it.
"Our steering group and delivery partner will be operational in January, and we are on track to deliver the review for the benefit of everyone learning and working with maths and English."
The three ETF owners — the AoC, the Association of Employment and Learning Providers and adult learning providers network Holex — will each nominate a steering group member from within, with the remaining three members nominated by the Confederation of British Industry, the Federation of Small Businesses and the UK Commission for Employment and Skills.
The nominating organisations will be reimbursed for any costs incurred by the involvement of their nominees and the administrative costs of the project will be met by the Department for Business, Innovation and Skills.