A former child star of a popular primetime television show has grown up and swapped his acting career for life as a human rights barrister with the help of City and Islington College, writes Billy Camden.
You'd think Gabriel Thomson's role as Michael Harper in BBC sitcom My Family from the tender age of 13 might one day lead to a courtroom drama later in his acting career — and that's where he's heading 15 years later, sort of.
But he decided against a life on screen and is aiming to go before judges, on the right side of the law, as a human rights barrister thanks to City and Islington College.
He wanted to refuel his childhood passion for law, which he had to put to one side while he featured on the 11-series show.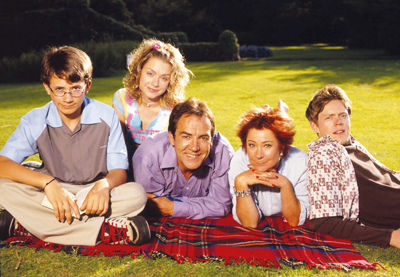 "I had grown up acting, pretty much falling into the role on My Family so when that finished I took a moment to ask myself 'is this really what I want to do for the rest of my life? Is this my calling?'," Gabriel told FE Week.
"There are so many young actors out there that are really passionate and really want to make it and I think that somewhere over the years I lost some of that passion."
Having not studied A-levels due to his acting career, the 28-year-old, who was once tipped to be Harry Potter before losing out to Daniel Radcliffe, enrolled on a humanities and social science: access to higher education diploma, where he excelled.
And Gabriel said the transition from the acting studio to the classroom has been "great".
"It was nice going from being a celebrity to a normal every day lad. It is nice to go back and get stuck into something completely different," he said.
"After the first initial shock of the other students seeing me around the college and going 'look it's him from My Family', no one cared really, they just got on with it. We were all in the same boat really to get to university and everything else, so that was great."
He added: "While doing My Family my education in quite a few ways suffered. I had tutors and things but you can't really substitute actually being there. This access course seemed like the best way to get back into education and get into university."
Gabriel will begin studying a degree in philosophy at King's College London later this month with the ambition of becoming a human rights barrister.
Grant Glendinning, centre director at the City and Islington's centre for lifelong learning, said: "Access courses provide a potentially life-changing platform for students from all backgrounds to progress to university. We are very proud of Gabriel's academic achievement this year."
Gabriel will now focus on his "strong sense of injustices and inequalities in the world" to "help people out who are in need".
He did however admit that his acting days are not all over. He intends on joining King's College London's Shakespeare theatre group.
"I'm not going to do any more professional acting, I just want to do it for fun," he said.