Former FE funding boss Sir David Melville (pictured above) has become the latest high-profile voice to express serious concerns about the government's handling of the sector.
The current chair of Pearson Education Ltd and governor of Manchester Metropolitan University, who was chief executive of the FE Funding Council from 1997 to 2001, told FE Week of his fears for FE with comments that backed the findings of government adviser Professor Lady Alison Wolf.
She said FE could "vanish into history" as government funding for the sector, which will see provider budgets slashed by 24 per cent next academic year, was swallowed up by apprenticeships.
Professor Wolf, who wrote the influential 2011 review of vocational education, warned the government's "largely unfunded" pledge to deliver 3m apprenticeship starts by the end of the current Parliament could come at the cost of the rest of the sector.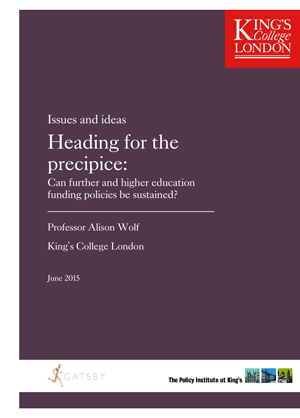 Writing for FE Week (see below) with an outline of her report, entitled Heading for the precipice: can further and higher education funding policies be sustained?, she said government "must rebalance funding from higher education to other high-quality 19+ provision".
And Sir David said he shared her concerns. He said: "What Alison Wolf's report highlights is the need for what I would call an integrated approach to post-19 funding and in particular that if cuts have to be made then they should be made in higher education as opposed to FE, because the balance is all wrong."
National Institute of Adult Continuing Education chief executive David Hughes said Professor Wolf's was a "high-profile voice" joining a "chorus of concern" about how the lack of skills training opportunities for adults "threatens this country's future social and economic well-being".
He added: "The government's focus on apprenticeships is welcome but they are not the only answer. The FE sector should be viewed as a vital part of the solution rather than being hit again and again with funding cuts."
Stewart Segal, AELP chief executive, said: "It was right the professor tilted the debate towards comparing FE and higher education spends, rather than one that just looks at apprenticeships against other FE provision."
He added: "As Professor Wolf says, the focus should be on whether the whole of the post-16 education and skills budget, including HE, is meeting the priorities of the government."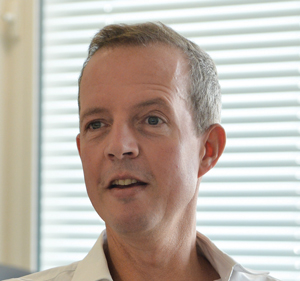 Professor Wolf's report came just days after Skills Minister Nick Boles revealed at the Association of Employment and Learning Providers (AELP) annual conference how official research indicating a better return on public cash from apprenticeships over other forms of adult education would "guide" future policy.
Mr Boles used his appearance at the AELP conference on Monday (June 22) to point to a government report published earlier in the day, entitled Measuring the Net Present Value of Further Education in England, which showed there was a £28 return for every £1 invested in level three apprenticeships, but for non-apprenticeship courses at level three the return was 43 per cent lower at £16.
He also reaffirmed the government's commitment to look at the general FE college model, as outlined in the Conservative manifesto [click here for Mr Boles's speech in full].
Sir David said: "Despite what many people think, the majority of 16 and 17-year-olds taking what you might call conventional qualifications are in colleges not schools. What it means is colleges are shifting to become more like school sixth forms, especially with the requirement that they continue to educate people in English and maths.
"The issue with that is that the vocational skills, right up to pre-degree level, are disappearing. FE as we know it is in danger of disappearing, and of course this will then lead the government to re-assess the whole of what you might call sixth form provision and take the view that we don't need an FE sector.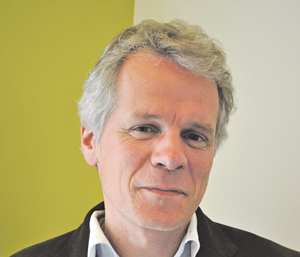 "Action is needed now because we know that cuts are likely, and if they fall predominantly on FE, which it rather looks like they will, we will see the sector decline even more rapidly."
Association of Colleges (AoC) assistant chief executive Julian Gravatt said the AoC agreed the government faced "difficult public spending choices", but said he also had "confidence that the college model works".
He said: "They are ambitious and resilient institutions at the heart of the community, with excellent relationships with local businesses. They will play a vital role in the delivery of the 3m new apprenticeships the government plans to create.
"Colleges have the scale to cross-subsidise important specialist provision and have ensured they stayed in business despite six years of public spending cuts."
A spokesperson for the Department for Business, Innovation and Skills said: "The government is committed to creating 3m apprenticeship starts by 2020 and will continue to work with colleges and business to ensure that happens.
"We will continue to focus investment in areas that have the most impact on increasing the skills of our workforce and help increase productivity across the country."

Addressing the FE funding imbalance
Policy Exchange head of education Jonathan Simons last week called for higher education funding to be diverted to FE. Professor Lady Alison Wolf's latest report makes largely the same case and she explains her argument.
English governments have, for decades, been obsessed with education's role as a supposed engine of growth. But you wouldn't guess it from the way they allocate spending, and consistently ignore what the labour market is telling them.
Since 2010 — as most FE Week readers will know — the government's Adult Skills budget has declined sharply. Funding per full-time equivalent college-based student in 2012 was about £2,150 per year: spending per apprentice was even less.
Universities, meanwhile, were moving to universal £9,000 a-year fees. Even allowing for bursaries and fee waivers, they currently are receiving around £8,400 a-year for 'home' university undergraduates. The last few years have been a golden age, financially, for higher education.
The imbalance is even greater when you include participation rates. University participation rates for young people in England are now close to 50 per cent: conversely, there is a population of around 28.3m 20 to 60-year-olds who are not and never have been in higher education. The adult skills budget is the main source of government support for education and training of this group. Yet in 2009-10, the allocation was £142 per head of population; today it is below £70 in 2000 prices.
This makes no sense. We are at this point in large part because policy-makers note that graduates have historically earned a lot, and therefore assume that more expenditure on higher education will be highly 'productive'.
Removing the cap on undergraduate numbers will clearly exacerbate this situation. Young people will increasingly head for the better funded, undergraduate route. And yet concrete pay-offs to many degrees are plateauing; and UK productivity has been stagnating despite huge year-on-year growth in graduate numbers.
Meanwhile, we neglect skills which will make a major contribution to the country's productivity. Successive government interventions have incentivised high-volume, low-cost provision.
Qualifications across the adult skills sector are concentrated at low levels. Apprenticeship numbers are also overwhelmingly in areas that are cheap to deliver. For example, at level three or above (technician level) less than 5 per cent of apprenticeships are in the science, IT and engineering sectors that are critical to economic growth.
The government's target of 3m apprentices threatens to push the system towards yet more of the cheap, low-level same.
Meanwhile, 'level four' technician qualifications are virtually non-existent. In a typical year, only about 20,000 people have obtained a level four qualification — while well over a quarter of a million young English people graduate with a bachelor's degree.
Our system is not producing sufficient technicians even though there is strong labour market demand.
What should be done? Government must rebalance funding from higher education to other high-quality 19+ provision.
More generally, we must start to consider post-19 education as a whole, not as two separate bunkers. Otherwise we will perpetuate a system which is both unjust and inefficient, and divorced from the labour market. Our future prosperity is at risk.
---
Click here fore an expert piece on Professor Wolf's findings by Cambridge Regional College principal Anne Constantine, and here for an expert piece on Mr Boles's AELP speech by 157 Group executive director Dr Lynne Sedgmore