Hopes of an ex-FE and skills learner claiming glory in the Sports Personality of Year awards last night were dashed as Formula 1 champion Lewis Hamilton took the BBC crown.
Former Exeter College learner Jo Pavey, who won the 10,000m title at the European Championships Zurich in August 10 days after winning bronze in the 5,000m at the Commonwealth Games, had been in contention but ended third behind golfer Rory McIlroy.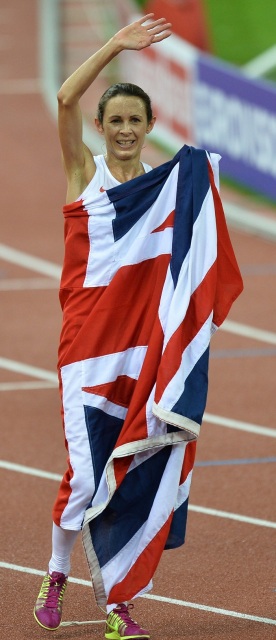 The 41-year-old, who did her A-levels at the Devon college between 1990 and 1992, got 99,913 (16 per cent) of the 620,932 votes cast, while 25-year-old Mr McIlroy received 123,745 votes (20 per cent) and 29-year-old Mr Hamilton registered 209,920 votes (34 per cent).
Exeter College principal Richard Atkins told FE Week: "Jo studied with us before progressing to university.
"She has kept in touch with us and has, from time to time, come in and spoken to our sports therapy students.We see quite a lot of Jo locally, at community sports awards, chamber of commerce dinner etc and she remembers her time at college fondly in part because she and her (now) husband and coach, Gavin, spent a lot of time in the college refectory."
He added: "As principal of Exeter College I am immensely proud of Jo's achievements. She is a brilliant role model for our female students, and an exceptional example of how perseverance can triumph.
"She is very modest and it was amazing to see her standing alongside Lewis Hamilton and Rory McIlroy last night.
"As chair of AoC Sport, our sector's sports organisation, I realise that we need role models such as Jo to help us to encourage more females to participate regularly in physical exercise and sport."
Earlier today, Ms Pavey tweeted: "Thanks so much to everyone who voted for me. I feel very overwhelmed. I really can't believe I made top 3. Thank you #BBCSPOTY."
But there was BBC Sports personality disappointment for FE & skills among Commonwealth Games medallists who had been in the running for the Young Sports Personality of the Year award.
Loughborough College learner and sprinter Sophie Thorhill, Notre Dame Catholic Sixth Form College learner and diver Alicia Blagg, and former Prior Pursglove College learner and wheelchair athlete Jade Jones, all 18, were all shortlisted, but missed out to gymnast Claudia Fragapane. The 17-year-old became the first British woman in more than 80 years to win four gold medals at one Commonwealth Games.