A team of students spent the day constructing a chicken coop in the Yorkshire Moors to protect local poultry against avian flu.
The group of 11 from North Lindsey College spent six hours building the structure in an effort to save the resident chickens, turkeys and ducks at the Youth Hostel Association in Castleton from the devastating illness.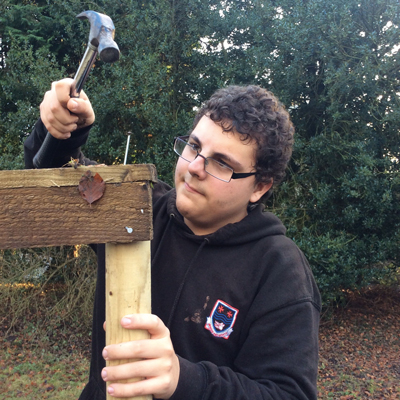 Poultry keepers have been advised to keep their birds inside to protect them from a highly infectious strain of avian flu which can be caught from wild birds. Chicken coops are a way of keeping them safe while still letting them outside.
It was the first time dabbling in construction for many of the students, with the majority studying media and digital subjects at the college. 
Michelle Kaye, deputy Manager at YHA Castleton, said: "After being informed about the bird flu outbreak our lovely chickens had to be cooped up for weeks, only having a small run to play around in. 
The students very quickly volunteered their skills in the freezing cold and the dark, and completed a perfect structure where our chickens could spread their wings and enjoy the fresh air."
Main photo: Students Danielle and Aaron get to work on the run