The "perfect storm" of challenges facing the sector is, according to Association of Colleges (AoC) chief executive Martin Doel, a "manifestation of a problem that we should have settled a long time ago – that is defining this term 'further education'".
"For too often we've chased whatever money is available, whatever source of funding might be there, and sought to deliver in an uncritical, undiscerning way which has turned institutions in to survivors — but survivors for what? And for whom?" he said.
The event, at Westminster's Portcullis House on Wednesday (October 28), was chaired by Fetl president Dame Ruth Silver.
She heard Mr Doel say that a clearer definition of the sector would "give us a greater sense of confidence, identity and determination and make much less likely the prospect of ministers waking up one morning just having an idea and imposing it upon the sector".
It was a view echoed by Jill Westerman, Fetl chair of trustees and principal of Northern College, in Barnsley.
She said there was little "consensus of opinion" about what the sector is for, "even for those of us who work in the sector".
From a policy maker's perspective, the sector is "one of the means by which we create an economically successful and socially cohesive society", said Ms Westerman.
"Even if you accept that, there's much less agreement about how we get there," she added.
"We need to begin with what is the FE and skills sector for, and then move on to what next?"
Ambition
The issue of ambition — both for the sector and for learners — was raised by a number of speakers.
"What are our ambitions for our young people?" asked Sue Rimmer, principal of South Thames College and chair of the Principals' Professional Council.
"What type of society do we want going forward and how educated do we want our society to be? How educated do we want our young people to be?" she added.
Referring to a comment made earlier in the evening by Anne Marie Morris, MP for Newton Abbott and parliamentary private secretary to Skills Minister Nick Boles, that the UK had far fewer young people entering higher level training than other Organisation for Economic Co-operation and Development (OECD) countries, Ms Rimmer said: "Why are we surprised that we only have 10 per cent of people qualified to levels three, four and five? That hasn't been our ambition like it has been in other countries".
Ms Rimmer added that she had been "truly inspired" by a recent visit to City of Glasgow College, a "super college" which has 40,000 learners and partnerships with 50 colleges around the world. It also opened a £66m maritime skills centre last month (October).
"I think at times colleges aren't ambitious enough. I think the leaders often aren't allowed to be ambitious enough," the Scottish college's principal, Paul Little, said.
"Everything is possible with will," he added.
Meeting the skills need
Stewart Segal, chief executive of the Association of Employment and Learning Providers, spoke of the opportunities opening up to the sector by taking a "workforce development approach".
"We need to move ourselves away from being driven by funding streams — but be driven by the customers," said Mr Segal.
Citing health and social care, justice and local government — "any of the major services that government wishes to improve" — as areas that the sector should be working in, Mr Segal said: "We need to work in partnership developing and integrating services with people both inside and outside of the skills sector."
"We won't just be funded by government, we'll be funded by individuals and employers who wish to drive the skills of their workforce and we'll be the sector they'll look to in order to do that."
Localisation
A number of speakers spoke about the importance of localisation, and of local providers being able to meet the needs of their local economy.
Mr Doel said that "an FE college is fundamentally about serving a local economic community at levels three, four and five".
Professor Chris Husbands, director of the Institute of Education at University College London, said the government's area devolution plans were "really important and really interesting".
"Local specialisation is important in terms of driving economic growth," he said.
Ms Westerman said it was interesting that "devolution is taking control back to localities" after strong central control.
However, she followed this with a note of caution. "Do we know what the impact of the different locations of control will be? I don't think we do," she said.
Vox pop: Do you feel more comfortable about the future of the FE and skills sector having heard the Fetl event speakers?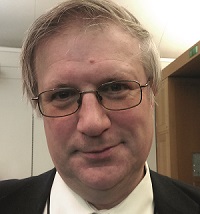 Professor Ewart Keep, director of Oxford University's centre on skills
I was uncomfortable before I came, and I'm leaving just as uncomfortable. I've got lots of questions but very few answers.
I'm fascinated by how localism is going to play out in a world with a lot less money to spend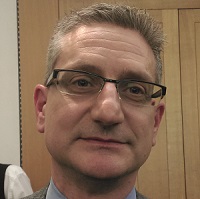 Simon Feneley, director of delivery and operations, Emfec
I think comfortable. Because the sector seems to be taking ownership — that's the feeling that came through tonight. And it's about that self-reliance, self-resilience, seizing what we're good at and building on it and taking it forward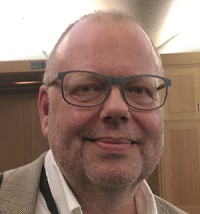 Nick Gash, policy and public affairs adviser, AAT
I think the future of FE and skills is incredibly challenging, and what is encouraging is that the sector itself is seeking to address it and make some partnerships. What we now hope is that the government will listen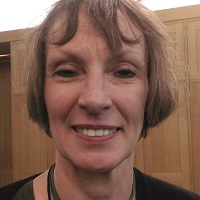 Catherine Bush, head of projects, City & Guilds
I'm not sure if I can say if I'm more or less comfortable – I don't think the purpose was to do that, I think the purpose was to explore the issues. I think Martin Doel summed it up very well at the end. There's a whole lot of stuff going on, challenges, but I guess as always the sector will rise to it and weather the storm.