More than 400 students at Gloucestershire College will be given the chance to hone their construction skills — after it became the first FE college in the country to buy a house to renovate, writes Billy Camden.
Colleges are always looking for new challenges for their students — but it is probably fair to say that buying them a rundown house for them to renovate is a first.
Gloucestershire College purchased a two-bedroom terraced house in nearby Tredworth for £71,500.
The aim is now to renovate the property over the next three months and sell it on, using the money for another house.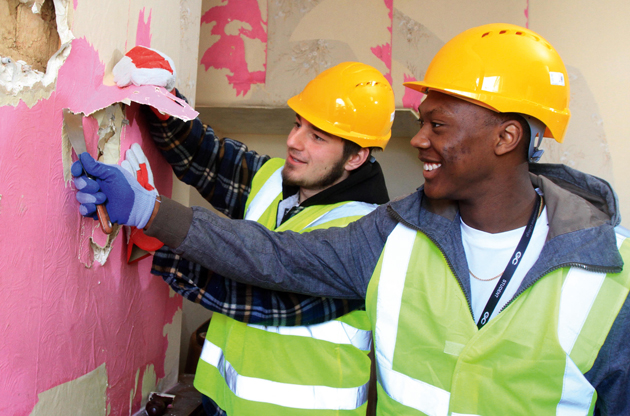 Principal Matthew Burgess said: "It has been a little while bubbling this one, trying to get it off the ground, getting the right people involved and to find the right property, but we're now really excited about the whole project. This is relatively low risk, financially for sure."
He added: "It has really caught the imagination of some of our local business suppliers who are providing some of the [renovation] materials."
More than 400 students studying electrical, plastering, brickwork, plumbing, painting and decorating, carpentry and bench joinery courses will be getting stuck in with work on the house.
Key tasks are set to include reinstating some of the original Victorian characteristics, as well as installing a modern kitchen and bathroom and renovating the garden.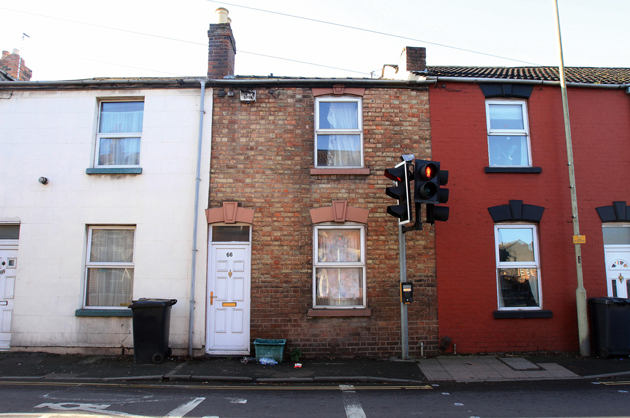 Mr Burgess explained: "As we work through the different phases of the building, we will bring in the different people to do it.
"Some weeks it will be our plastering students in there, then the electricians, then plumbing, brickwork, and so on."
Interior design students will also be chipping in their creative ideas, while photography students will produce a portfolio of timelines to see the progress being made.
On site, the college's project manager, Rachael Capener will provide employability coaching and mentoring in her role as the "boss" and "client", while other lecturers will provide practical support and supervision.
While Mr Burgess is keen to point out that the college is not in the business of becoming a property tycoon, he hopes the project will give the students the experience and skills that employers desire.
"When I talk to employers it is not so much the qualifications when they're looking to recruit, it is about attitude and that is about having experience of having to turn up on time and being self-motivated, reliable and a good communicator," he said.
"While we do a good job in the workshops there is nothing like actually being out on a site."
Main pic: BUILD: Principal Matthew Burgess with Gloucestershire College students at the two-bedroom terraced house in Tredworth. From left: level two carpentry learner, Paul Bond, aged 16, level two plastering student, Megan Harford, 17, level two carpentry student, Juwan Tinnie, 17, principal Matthew Burgess, and level two carpentry student, Harry Dibden, 18