A young offenders' institution has secured its place in the history books, after becoming the first secure establishment in the world to receive the prestigious 'Dyslexia Friendly Quality Mark Award', Samantha King reports.

Her Majesty's Young Offenders' Institution Werrington in Staffordshire began its life as an industrial school in 1895, before being purchased by the Prison Commission in 1955. Now it is a centre for sentenced and remanded boys between the ages of 15 and 18, and has become the first prison in the world to receive the dyslexia quality mark from the British Dyslexia Association.
The accolade is the mark of an institution that cares about the quality of the education it provides, as well as the inclusion of every learner.
Novus, the prison-based learning branch of national FE training provider LTE Group – formerly known as the Manchester College – has played a pivotal role in securing the prison's new dyslexia-friendly status. The social enterprise is one of the leading organisations in the justice sector market, with a 90 per cent success rate for offender learning courses. It currently works with 65,000 offenders in more than 100 prisons and community sites in England.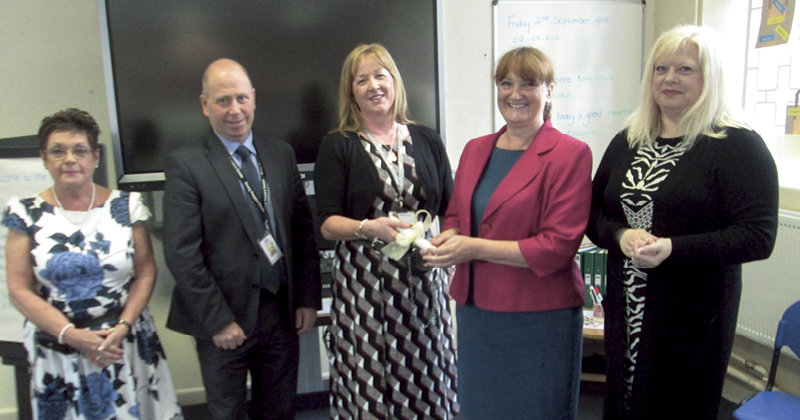 The latest inspections by HMIP and Ofsted of Novus' services in prison graded over 80 per cent of provision 'good' or 'outstanding' – in stark contrast to the national figure for adults, of which just 43 per cent of providers achieved grades one or two.
The prison's sparkling new award follows 18 months of work by Novus' director of operations, Sally Garratt, its special education needs coordinator Hazel Clayton, as well as her team, their prison colleagues and 44 dyslexia champions at HMYOI Werrington, who ensured that standards required to achieve the quality mark were met and maintained.
We made a conscious effort to turn this site into an environment that would be dyslexia-friendly for everyone
In order to gain the accreditation, a 10-page list of criteria needed to be fulfilled, covering everything from ensuring organisational policies used inclusive language, to challenging dyslexic learners to achieve more academically.
As part of their efforts to achieve the quality mark, dyslexia and special educational needs resource packs were implemented in each curriculum area. The packs include magnifying sheets for those with sight problems, a specialist dictionary and pencil grips.
Ms Garratt said: "We made a conscious effort to turn this site into an environment that would be dyslexia-friendly for everyone – colleagues as well as learners. We now have the right literature, signage and notices around the place.
"We are absolutely delighted to have made a little bit of history."
The British Dyslexia Association was impressed by the system, and awarded the accreditation during an event held at the site, where young offenders studying with Novus served refreshments to guests.
The British Dyslexia Association, which was established 40 years ago, has three major campaign areas: to encourage schools to work towards becoming dyslexia-friendly, to reduce the number of dyslexic young people in the criminal justice system, and to enable dyslexic people to achieve their potential in the workplace.
Dr Kate Saunders, CEO of the British Dyslexia Association, said: "We would like to warmly congratulate Novus and all staff at HMYOI Werrington on this marvellous achievement. This is the first young offenders' institution in the UK, and indeed the world, to be awarded this accreditation.
"Hopefully this historic award will inspire other secure establishments to embrace these practices."
Picture: HMYOI Werrington in Staffordshire