Victims of a long-running FE loans scandal are set to benefit from new legislation that gives the education secretary powers to clear their debt – representing a huge win for FE Week's #SaveOurAdultEducation campaign.
From July 1, 2019 the government will be able to cancel all or part of an advanced learner loan for learners left in debt when their provider goes bust.
FE Week has revealed horror stories involving hundreds of students suffering from such circumstances since early 2017. Many of them, who were training to be, for example, carpenters or chefs, were left with debts amounting to thousands of pounds but no qualification when providers such as John Frank Training and Edudo suddenly went out of business.
After more than two years of stress and worry, this is great news
The government refused to write off their loans, even if the learners couldn't move on to other providers.
It sparked the launch of #SaveOurAdultEducation which demanded justice for those affected and has now been hailed as a success by Robert Halfon, who was skills minister at the time and is now education select committee chair.
"I'm delighted that students with advanced learner loans will no longer need to be penalised for the actions of bust training providers when suitable alternatives are not available for them," he said.
"This was something I pushed for as a minister and campaigned for alongside FE Week. I really welcome the hard work of Anne Milton and Damian Hinds in making it happen."
After our campaign's launch, the Student Loans Company deferred repayments for the affected learners, but as FE Week has previously reported, money has still been taken out of their accounts in repayments.
The provider central to the scandal was John Frank Training. The London-based firm went into liquidation on November 30, 2016, leaving no assets, despite recording a profit of £1.3 million in the first half of 2016. Around 500 learners were affected.
The situation resulted in the Education and Skills Funding Agency reviewing its audit framework for loans-only providers and changes were made, including the banning of subcontracting for these providers.
The ESFA did not report John Frank to the police because no fraud was identified as part of the original investigation.
Asim Shaheen was among the ex-learners at the provider. The trainee chef still had an outstanding debt of £8,000, plus interest, when the firm collapsed and could not find another provider with whom to complete his training.
After being told the news of incoming legislation to protect learners, Asim told FE Week: "After more than two years of stress and worry, this is great news and I now expect the government to cancel my loan in full at the first opportunity."
A Department for Education spokesperson said: "In a very few cases, a small number of students with advanced learner loans are unable to complete their course as a result of provider failure. Our priority in these cases is to ensure those students have the opportunity to continue their studies elsewhere.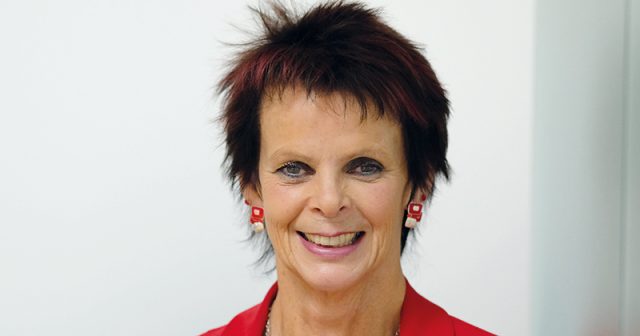 "However, we recognise that this is not always possible. In recognition of this we have introduced new legislation to allow the Secretary of State to consider cancelling all or part of an advanced learner loan in such circumstances."
Skills minister Anne Milton told FE Week: "At the heart of everything we do is the interests of students and learners."
A spokesperson for the Student Loans Company confirmed repayments for learners affected by the liquidation of John Frank Training "have been deferred for a further year until April 2020".
Shadow skills minister Gordon Marsden was a firm supporter of #SaveOurAdultEducation and hosted its launch event in Parliament. He also put in numerous written questions to pressure the DfE into action.
"It's welcome news that finally two years on, the Secretary of State is taking steps to find a solution for the many learners affected by the collapse of their training providers – left with huge debts and no qualifications through no fault of their own," he said.
"It's disappointing that these learners have been left with the stress and worry of having these repayments hanging over them for so long, without adequate solutions coming forward from the department or the ESFA.
"That is why it is vital that Damian Hinds follows through urgently on this new legislation and writes off their debt to finally end the nightmare for these learners."
PICTURED: Asim Shaheen confronts then skills minister Robert Halfon at the #SaveOurAdultEducation launch