The prestigious Festival of Education has unveiled The Telegraph as its new UK media partner and announced a leading role for FE Week publishers Lsect.
The news broke on Thursday (November 5) that The Telegraph had signed a two-year contract to replace The Sunday Times in a deal that will see the event renamed The Telegraph Festival of Education.
Lsect, which also publishes FE Week, will play a leading role in the curation and management of the two-day Berkshire festival, which opens on June 23, as majority shareholders of festival organisers Summerhouse Events — a new partnership between Lsect and Summerhouse Media.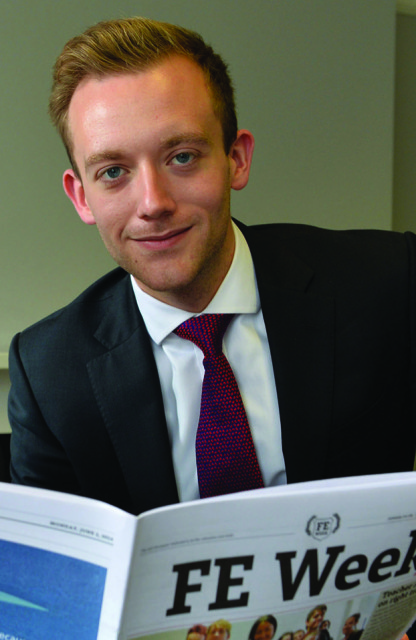 Managing director of Lsect and Summerhouse Events Shane Mann (pictured right) said: "The directors of Lsect and Summerhouse Media met this summer to look at how our organisations could bring together their wealth of expertise in event management and education.
"The result of this, I am delighted to say, is that we will be playing a leading role in the Festival of Education over the coming years. It truly is a fantastic event.
"And in the coming weeks we will also be announcing plans for a new national event for staff working across the FE and skills sector."
Louise Hunter, managing director of Summerhouse Media and director of the Festival of Education, said: "The options are endless for education, and we're really excited to have created Summerhouse Events with Lsect.
"We believe the festival is the very best value continuing professional development [CPD] people can get. The diversity of speakers is unparalleled."
Julian Thomas, Master of host site and festival founder Wellington College, told The Telegraph there were big plans to make the festival "even more interesting, relevant and exciting".
"The festival is, in my experience, the very best example of the independent and state sectors coming together to learn from each other and from the finest minds in education," he said.