Introduction
Mid-Kent College learner Bailey McElligott is the winner of this year's non-photography student category in the FE Week and Me Photography Competition.
The 16-year-old level three graphic design student was chosen by a judging panel made up of representatives from FE Week and NCFE from more than 700 entries.
Entrants' photos needed to depict learning environments in the FE and skills sector and Bailey said that his photo illustrated some of the positives and negatives of college life.
His winning prize is a Panasonic LUMIX DMC-TZ80EB camera.
Bailey added: "I couldn't believe it when I found out that I had won, but was even more ecstatic. This has completely enhanced my confidence in photography and I am glad to see my efforts paid off. I am extremely happy with the prize and will make full use of it."
His fellow Mid-Kent College learner Stan Brooks followed Bailey in second place while Coleg Cambria's Julia Szmit took third.
Jely Kikamba from City & Islington College came fourth and Vision West Nottinghamshire College's Alipa Uddin finished in fifth place.
The shortlist for the photography student category has now been made and you can choose from 10 entrants who will feature in our FE Week and Me Photography Competition supplement next week.
The winner in this category will win a Nikon D5200 Camera Kit and a work shadowing placement with a professional photographer.
Non-photography student competition category
Winner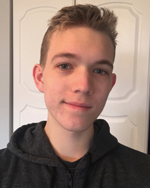 Bailey McElligott, aged 16
BTec level three diploma in graphic design
Mid-Kent College
Beyond The Brush
My photo is an example of the positives and negatives that are included within the college life. The harsh colours represent how difficult and stressful sometimes can be while the paintbrush represents the creativity and knowledge that can come of it, furthermore, the mess represents childish qualities which shows that college can be fun and interesting. The bursting sunlight is an example to show that the good outweighs the bad and that it is all worthwhile in the end.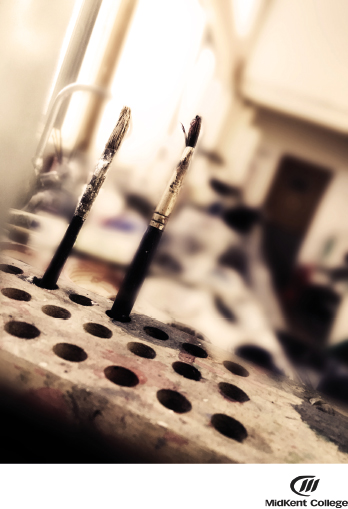 ---
2nd
Stan Brooks, aged 18
BTec level three diploma in graphic design
MidKent College
Things To Do…
My photo is my representation of college as I always have a list of things to do, and it is always on a page titled "Things To Do…". This list normally has a few action points from the last week, so that I can complete these in home study.
I am really pleased to be in the top 5, I really didn't expect it. I have always been interested in photography from a young age, and it feels really nice to be appreciated. It means a lot, so thank you.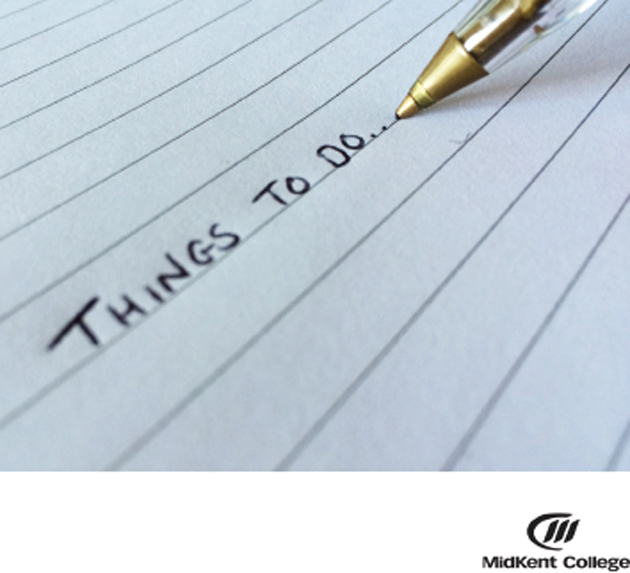 ---
3nd
Julia Szmit, aged 16
BTec diploma in exploring the creative arts and media sector
Coleg Cambria
Journey to the Student Life
I decided to enter this competition because the photos from last year inspired me. On this photo is an ambitious student who is laying on the floor in the college library. She is learning something about the environment, and she is exhausted. The student is in colour but everything around her is in black and white. This represents that sometimes in a student's life it can be grey, but in college she can learn to help inspire her, and bring some colour in to her life.
I really wanted to be in the top five but I did not expect it. For me, this shows that I am good with the trade of photography and has inspired me to continue doing my passion, which is photos.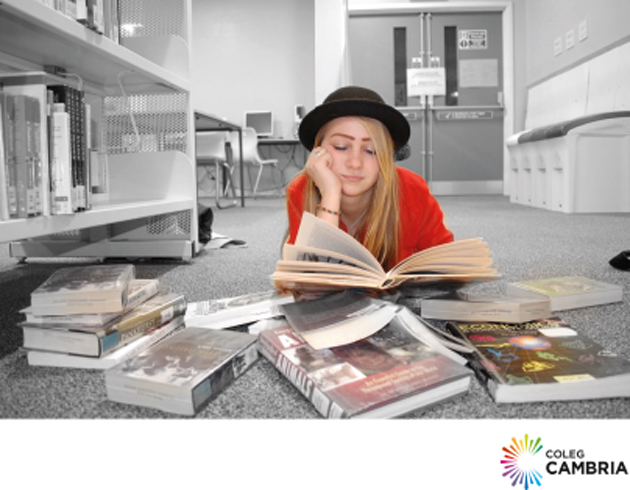 ---
4th
Jely Kikamba, aged 20
BTec level three diploma in creative media production 19+
City and Islington College
Don't Snap it, Report it!
The reason I have taken this picture is because I myself have seen situations in other colleges where students have been bullied and other students would get their devices out and start recording for social media. In my college it is important to report such events to a member of staff who can deal with it properly. I see my image as part of a campaign on what not to do if you are a witness to bullying.
Knowing that I came fourth out of 700 other students has really surprised me. It shows that the really serious message I was trying to get across is understood, as it is something that really does take place.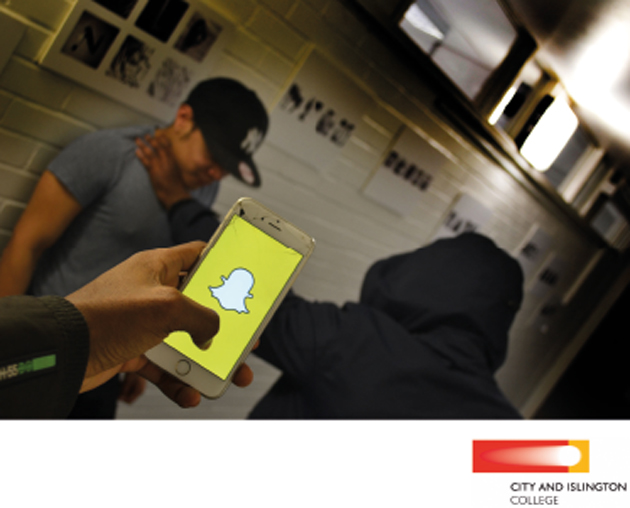 ---
5th
Alipa Uddin, aged 17
A-level biology, chemistry and psychology
Vision West Nottinghamshire College
Students: the epicentre of education
This quote represents that not only does college provide an environment for you to study and help reach your career goal- it also provides an environment for personal growth. The contrasting objects, such as the art equipment, calculator, and clock illustrates how you're always learning by meeting many unique students from other sectors- all during your time at college. I used books, a calculator, paints and brushes to depict the diverse skills needed in different sectors but all at college. Focusing on the student lanyard shows how across the many sectors, we're all still connected by being students at college.
As I study purely sciences, photography allows me to express my creativity, and I am ecstatic to have made the top five.