The new leadership team at inadequate-rated South London college Lesoco has been praised by the FE Commissioner, it has been claimed.
Dr David Collins was back at the college last month having initially been sent into the college by then-Skills Minister Matthew Hancock in January after it had been given a grade four Ofsted inspection result.
And, following criticism of the college leadership following his first visit,  he is understood to have been complimentary about those at the top now with ex-Warwickshire College principal and former 157 Group chair Ioan Morgan the current interim consultant principal — officially employed by the Association of Colleges' (AoC) recruitment arm AoC Create.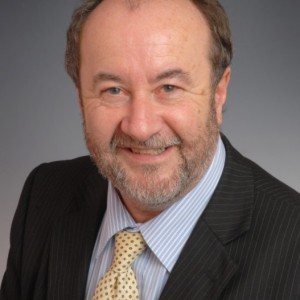 He took over from former principal Maxine Room, who announced in May that she would step down the following month.
And according to the college, Dr Collins concluded after his latest visit that, "an interim leadership team with the mix of skills and experience required to address the quality issues within the college is now in place".
He is said to have added: "In the weeks since the interim team have been in place, the pace of change has rapidly increased. Communication issues with staff have greatly improved."
A spokesperson for the Department for Business, Innovation and Skills said Dr Collins' follow-up visit had resulted in a "stock-taking report" that would not be made public.
It comes two months after Ofsted's third and latest monitoring visit report, which said the 17,600-learner college was making "insufficient progress" in key areas.
It said Lesoco, formerly grade three Lewisham College and grade four Southwark College, had made insufficient progress to improve quality of teaching, learning and assessments, learner attendance rates, or in strengthening tutorial and learning support arrangements. However, it had made "reasonable progress" in improving maths and English provision.
But that monitoring visit took place before Mr Morgan was in place. The only inspection at Lesoco with Mr Morgan at the helm has been that of Dr Collins last month, and his positive conclusions were welcomed.
"We very much welcome Dr Collins's input and are taking full account of his guidance, along with that of Ofsted, which have been both helpful and constructive and have given us a clear route forward," said Mr Morgan.
"Our focus is to put the student first in everything we do, which means not just putting the college on a firm financial footing but also ensuring that teaching in all subject areas is carefully observed and improved where needed.
"We have some excellent teaching in the college and we will ensure that, where standards are at their very highest, the approaches behind the best-quality teaching are shared in other subject areas.
"I continue to have confidence in the staff and I'm pleased to say that morale has improved since we have started focusing on the service we provide to our students free of distractions. I am a firm believer that managers need to listen to staff and learners if a college is to excel."