Colleges will be urged to help solve FE's "Cinderella complex" with a bold new marketing campaign that includes a sector flag.
Principals will also be asked to adopt a sector "anthem" for use as their institutions' telephone hold music and for official functions.
The song, a "re-imagining" of S Club 7 hit Reach, has already been recorded with vocals by former Four Poofs and a Piano singer Ian Parkin.
The campaign is aimed at attracting more students to FE and boosting the sector's profile.
It is being spearheaded by the Association of Colleges and is due to be launched today.
Association chief executive Martin Doel (top left, displaying the new flag alongside FE Week editor Nick Linford) said: "Just recently, speaking to the Education Select Committee, even Ofsted's Sir Michael Wilshaw made reference to FE's Cinderella complex — how, despite the essential work it does, it can sometimes seem neglected compared to other parts of the education system.
"We've taken great strides in overcoming this and will continue to do so, but after hearing Sir Michael's comments I thought maybe we should try a new and different tack."
He added: "The flag was the first element that came to mind because the sector doesn't have a unified symbol.
"The thinking behind it was very much inspired by the popularity of the London Olympics design and linked to that was the anthem idea."
London-based firm Pink Salmon Media donated their time to designing the flag and employed Ivor Novello award-winning composer Paul K Joyce to write the anthem, provisionally named Reach For The College.
I ended up finding a singing voice I never knew I had" Martin Doel, AoC
Mr Joyce said: "I hope the anthem makes people smile but I also hope it encourages them to really think about further education as an option."
His previous credits include Can We Fix It?, the theme tune for children's TV show Bob the Builder, which sold more than a million records and was the biggest selling single of 2000, and The Snow Queen, a stage show and animated film based on the Hans Christian-Anderson story, featuring Juliet Stephenson and Patrick Stewart.
Shane Palmer, Pink Salmon managing director, said: "It was an honour for us to be appointed this task and I think our team has produced a stunning image for the FE sector to be proud of.
"We have utilised the profile of a mountain to signify the uphill journey to improvement and placed a flag on top of the mountain to signify achievement.
"Having the flag within the flag is also redolent of the learning that takes place within the learning environment because lecturers are on their own journey of discovery, as we all are."
She added: "I'm especially pleased with Paul's re-imagining of the S Club 7 classic Reach, which made it all the way to number two in 2000, for the sector anthem."
Colleges will be able to register to use the flag and the anthem on a special website due to be launched next week.
Mr Doel said: "The anthem has already been recorded and I'm sure it will surprise many with just how catchy and upbeat it is — and that's something that rings true for the sector and how positive we want to be about it.
"Recording it was also an amazing experience. I only went along to the studios to oversee production and I actually got asked to do some backing vocals — I ended up finding a singing voice I never knew I had."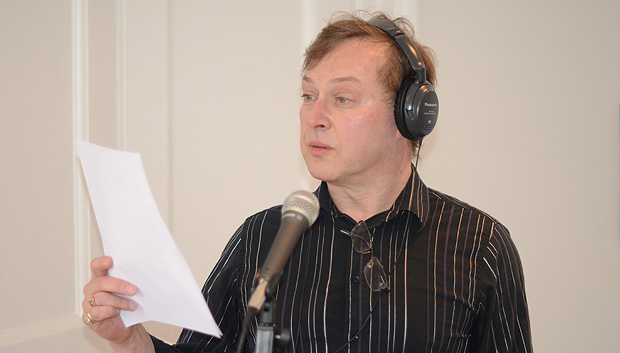 Words to Reach For The College
When your work leaves you feeling blue,
Or you're leaving school, FE will be there for you,
We can help, free your hopes and dreams,
With an apprenticeship, or a traineeship
We'll help you find employment,
Upskill, or learn a new trade,
Learn in college or workplace,
Skills for the economy so
Reach for the college
Climb the FE mountain higher
Reach for the college
Learn to your hearts desire
Reach for the college
And whichever future best suits you
We'll help your dreams to all come true
Don't fret if you're over twenty three,
There's a special loan, that can help you pay fees,
Earn and learn, with an apprenticeship,
Build up that cv, train for a vocation,
If you want to do cooking,
Hair styles, finance or building
Never ever forget that
You can learn this with FE so
Reach for the college
Climb the FE mountain higher
Reach for the college
Learn to your hearts desire
Reach for the college
And whichever future best suits you
We'll help your dreams to all come true
Doesn't matter if you're young or old,
There's more than one way you can reach your goal,
If work or uni's what the future holds
There ain't nothing you can't be
With the whole world of FE
I said reach
Climb the FE mountain (reach)
Reach for new skills (reach)
Follow that pathway
And your dreams will all come true
Reach for the college
Climb the FE mountain higher
Reach for the college… [Chorus x2]
Doesn't matter if you're young or old,
There's more than one way you can reach your goal,
If work or uni's what the future holds
There ain't nothing you can't be
With the whole world of FE
I said reach
Climb the FE mountain (reach)
Reach for new skills (reach)
Follow that pathway
And your dreams will all come true
Reach for the college
Climb the FE mountain higher
Reach for the college… [Chorus x2]