A month-long FE Week investigation has uncovered a trail of insolvency and debt left by two businessmen, David Harper and Mark Hargreaves, who've created a complex web of companies involving Talent Training and AMS Nationwide which received millions in apprenticeship funding from the government.
Questions are now being raised over why a multinational employer, Santander, chose to move a lucrative apprenticeship contract from Talent Training to AMS, after the former went bust with £1.4 million debt.
Fast forward a year and AMS has now also gone into administration, on the same day that Mr Harper and a former HR director of Santander launched a training provider in Glasgow.
The demise of Talent Training
Mr Harper and Mr Hargreaves have incorporated numerous businesses in recent years, within a structure led by a holding company called HarperCo and operating out of HarperCo House in the north east.
At HarperCo, according to their website in early 2017, Mr Harper was chairman and owner and Mr Hargreaves was head of investments and acquisitions.
Of the many subsidiary companies connected to it, nearly all of HarperCo's income was derived from Talent Training, which was owned by Mr Harper and received millions in government funding for apprenticeships over many years.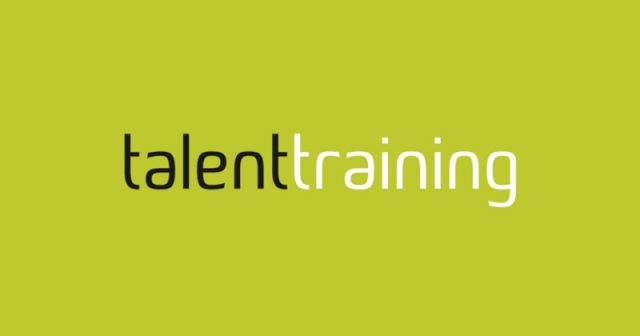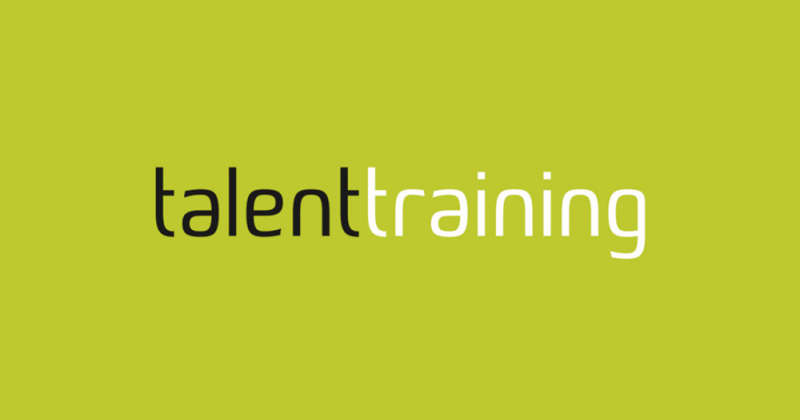 The company also claimed to have £130 million of apprenticeship-levy business lined up, with contracts to deliver training for big firms including high-street bank Santander.
But in June 2017 an undercover FE Week investigation caught a Talent Training employee offering banned inducements, where as much as 20 per cent of the provider's government funding per apprenticeship was being offered to a firm that was considering its training services.
The company insisted at the time that no inducement payments had actually been paid, but it called in administrators David Rubin and Partners in August when the ESFA pulled its contracts after it became aware of our findings.
Around 100 jobs were lost.
While Mr Harper was a listed director of Talent Training on Companies House, Mr Hargreaves was not.
But his LinkedIn page shows that he worked at the provider as its managing director for over four years from 2009.
Mr Hargreaves claimed to FE Week that he stopped working for Talent Training and HarperCo in November 2013 and November 2014 respectively.
But in a later conversation he admitted that he led redundancy meetings at the provider in 2017 and FE Week has seen evidence that he was an integral part of the running of Talent Training right up until it was taken into administration.
The rise and fall of AMS Nationwide
Mr Hargreaves joined AMS Nationwide under the name of "Ian" as a director in September 2017, a month after Talent Training went into administration.
It is understood that he started running the firm, which was a subcontractor to Talent Training, at this point when the majority shareholders Martin Rocks and Martin Foster became silent partners.
AMS started delivering its own apprenticeships for the first time in October 2017.
Mr Hargreaves told FE Week that he "recruited a couple of people from Talent" when he moved to AMS, and "got a couple of contracts that Talent Training had been dealing with".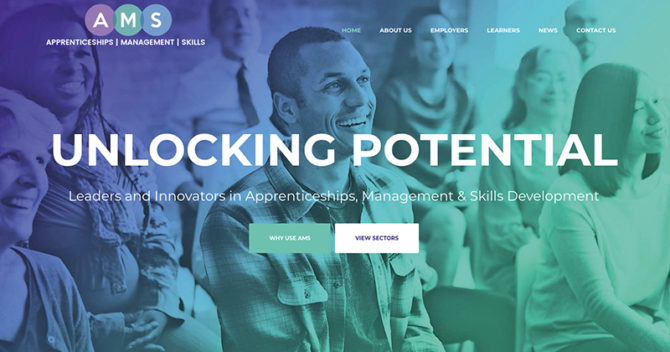 FE Week understands one of these contracts was with Santander to train back-office staff within its subsidiary, Geoban. Mr Hargreaves claims on his LinkedIn page to have taken the monthly turnover of AMS from £10,000 to £250,000 in four months.
He told FE Week that there was a "contractual relationship" with Mr Harper, who is not listed as a director for AMS, who "did certain business-development exercises" for the company, and was used "under a consultancy arrangement".
Despite not being listed as a director at AMS and not responding to any
FE Week questions, it is understood that Mr Harper played a central role in running the company. Mr Hargreaves claims to have "retired" and left AMS in June 2018.
Three months later the ESFA carried out an audit of the provider and found that "payments were being incorrectly reclaimed" which resulted in a claim being issued against the company for £177,000, according to a directors' report to creditors for AMS, obtained by FE Week.

Ofsted went knocking a month later and found the provider claiming funding for delivering little to no training. The inspectorate gave the company an 'insufficient progress' monitoring report.
The firm's reduced cash flow and "inability to source new work" caused it to cease trading immediately, with over £400,000 in debts, says the creditor report. Included in the creditors list is £15,000 owed to Mr Hargreaves, despite his claim that he left the company altogether in June 2018. He did not respond to requests for comment when asked about this discrepancy.
Amongst other creditors connected to Mr Harper, £106,000 was owed by AMS to HarperCo.
AMS called in David Rubin and Partners, in November 2017, the same administrator which handled Talent Training and two other dissolved companies set up by Mr Harper and Mr Hargreaves – Hco-Consult Limited, and Driving Careers Limited.
The DfE has remained tight-lipped about what action they have taken against AMS.
The birth of Go-Centric
Despite leaving this trail of debt, FE Week has learnt that Mr Harper has now set up a new training provider called Go-Centric in Scotland.
He's doing this with the former HR director of Santander, Joanne Mansell, who was responsible for "talent" at the bank and now works at HarperCo as its chief operating officer.
Santander told FE Week it had 32 apprentices with AMS at the time of the company going bust.
But the bank declined to comment on whether it is investigating Ms Mansell's relationship with Mr Harper, Talent Training and AMS.
The web of companies and people involved
Talent Training
The defunct training provider, based in south Tyneside, was incorporated in April 2007.
It was the main income generator for the HarperCo group, owned by David Harper, and gained millions of pounds in ESFA funding. In 2016/17 alone its contracts were worth more than £8 million.
The company, which also claimed to have apprenticeship-levy business lined up worth more than £130 million, went bust in August 2017 after the ESFA terminated its contracts.
This followed an undercover FE Week investigation in June 2017 which found a Talent Training employee offering banned inducements.
It went under with debts totalling more than £1.4 million. Among its creditors are the HMRC, who are owed over £153,000, HarperCo, owed over £90,000, and AMS Nationwide, owed over £16,000 from its former subcontracting relationship with Talent Training.
But as this newspaper revealed last week, the ESFA paid a further quarter of a million pounds to the firm after
it collapsed.
The company's administrator, David Rubin and Partners, has so far racked-up fees of close to a quarter of million pounds according to its latest progress report, published on Companies House.
And almost £30,000 was handed over by the administrator to Mr Harper for assisting with the ESFA payment.
Talent Training has also launched a legal challenge against the ESFA in an effort to claim more cash, in the hope of "high recovery value", which is ongoing.
Despite its large debts, the administrator's report also
shows that Mr Harper owes the company up to £1 million, after taking out a "six-figure" director's loan, which needs to be paid back in full
by June 30, 2019.
HarperCo
HarperCo is a holding company founded in 2009.
David Harper is the sole active director with more than 75 per cent ownership of shares – and financial statements to March 31, 2017 show negative reserves of £161,268 and dividends to him totalling £140,000 declared in May 2016.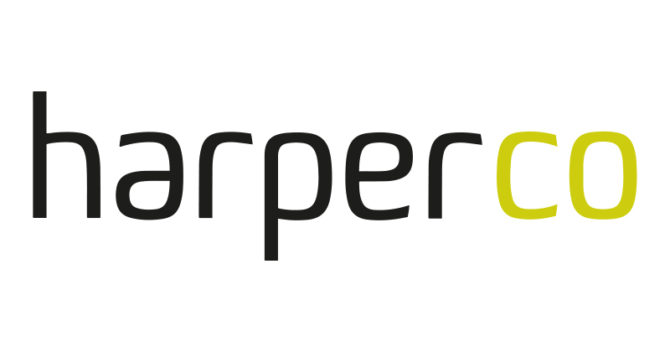 HarperCo's LinkedIn page states that it operates across a number of business sectors including apprenticeships, skills development and property investments via a variety of related organisations including Talent Training (UK) LLP, Talent Partnerships UK Limited, Hco-Consult Limited, Hco-Lean Limited, Hco-People Limited, Hco-Sustain Limited and Very Niche Ltd.
It claims to be a "well-respected business incubation company, based on South Tyneside, with an impressive list of high-profile clients and business investments" with up to 200 employees and offices in Bristol, Darlington, Gatwick and Glasgow.
Mr Harper claims that HarperCo has grown into a "national multi-million pound group".
At the time of going to press the HarperCo website was "under construction" and in May 2018 Google street view showed HarperCo House up for sale.
AMS Nationwide
The company was incorporated in 2012 and started out in marketing, "producing leads for a small number of different solicitors in the personal injury sector" before offering "workforce training and development" in 2017.
It became an approved apprenticeship provider by the ESFA in March 2017 and began offering its own apprenticeships in October that year, according to its Ofsted monitoring visit report which was published earlier this month on December 4.
It had ESFA contracts totalling £500,000 for 2018/19 and trained over 400 apprentices this year.
The provider had a number of levy-paying employer contracts including Santander, Guarding UK and Stobart Group Ltd.
AMS went bust in November following visits from the ESFA and Ofsted, with just £1,745.84 in the bank and £414,329.15 in creditors.
An audit by the agency found that "payments were being incorrectly reclaimed".
Ofsted visited a month after the ESFA and its monitoring report gave an 'insufficient progress' verdict, meaning AMS got kicked off the apprenticeships register and banned from delivering apprenticeships.
Its creditors list includes £175,000 owed to ESFA and £31,000 to HMRC.
It also owes £4,000 to Nick Merrey – the husband of Mr Harper – £15,000 to Mr Hargreaves and £106,000 to HarperCo.
Over £9,800 is also owed to a firm called 8th Green Developments Limited, which was incorporated by Mr Merrey, Mr Harper and Mr Hargreaves in December 2015.
David Rubin and Partners are handling the administration for AMS Nationwide.
Martin Rocks and Martin Foster are listed as the company's majority shareholders.
David Rubin & Partners
David Rubin & Partners is an administration firm.
It states on its website that it "specialises in business turnaround and rescue, corporate and personal insolvency, forensic accounting, and litigation support".
The firm has handled the administration for four companies that Mr Harper and Mr Hargreaves have run: Talent Training (UK) LLP, AMS Nationwide Ltd, Hco-Consult Limited and Driving Careers Limited.
A report to creditors document published on Companies House earlier this year said its fees were already close to £250,000 for handling the administration for Talent Training.
FE Week attempted to contact the insolvency practitioners at David Rubin & Partners handling the administration for Mr Harper and Mr Hargreaves' various companies multiple times, but they would not respond.
Go-Centric
In November 2018 a dormant company called Hco-Sustain Ltd, which Mr Harper and Mr Hargreaves incorporated on September 15, 2015, registered a name change on Companies House to now be called Go-Centric.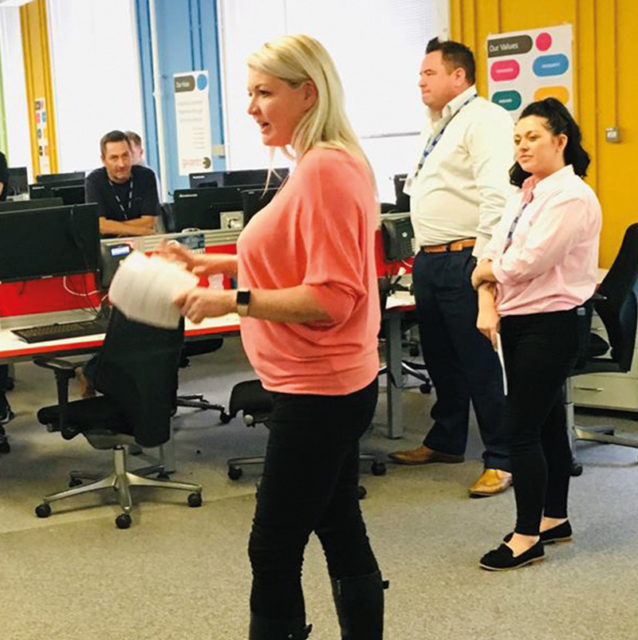 A Registration of Charge document, dated August 31, 2018, and signed by Mr Harper, shows the firm taking on the assets of a training provider in Glasgow called Impact Results Limited that had appointed a liquidator on August 6, 2018.
Last month a Go-Centric launch event took place in Glasgow at which Mr Harper and Joanne Mansell, the former HR director of Geoban UK – now called Santander UK Operations Limited – were present.
Ms Mansell's LinkedIn profile states that she is now chief operating officer of HarperCo. She "recommended" Go-Centric on her Facebook page on November 16, and posted this message: "It's a people and customer-centric business that really works to help people and businesses prosper."
Go-Centric's website states it is a "multi-channel contact centre and training provider based in Glasgow, with over 20 years' experience managing the customer service, retention and acquisition needs of a wide range of businesses, from major high-street retailers to national utility providers".
Joanne Mansell
Joanne Mansell is a former HR director and executive board member of Santander Operations who worked for the high-street bank from January 2010 to September 2018, according to her LinkedIn page.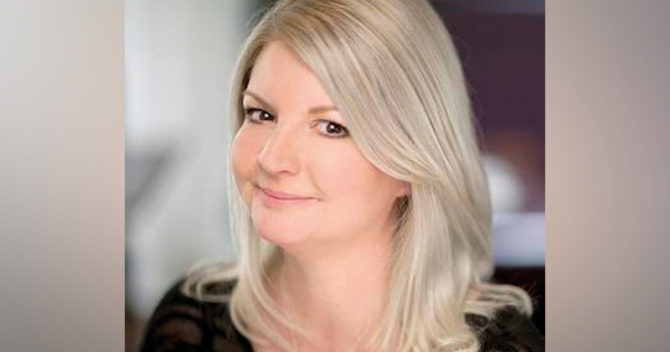 Before this she held the top HR role at Coca-Cola Enterprises and then Santander's subsidiary company, Geoban.
While at Santander, Ms Mansell was responsible for "the complete HR, learning, talent and internal communications functions and processes within the company," according to her LinkedIn profile.
She became the chief operating officer of HarperCo after she left Santander, according to her LinkedIn page, and is playing a key role in the running of Go-Centric for David Harper.
She put the phone down without providing any comment when approached by FE Week.
Their side of the story: Introducing David Harper and Mark Hargreaves
David Harper
FE Week has contacted David Harper multiple times over the last month and finally managed to catch him on the phone two weeks ago. He requested that we send questions about his tangled web of companies to him via email, but he has not responded despite numerous attempts.
Given that he has refused to tell his side of the story, FE Week has pulled together a biography to shed some light on who he is.
Mr Harper is a 38-year-old millionaire businessman who has created multiple companies across a number of different business sectors, ranging from apprenticeships to property investment.
In April 2014 he purchased a £1.2 million property in the north east, complete with a swimming pool, tennis court, paddock and stables. Since then the property has undergone substantial redevelopment.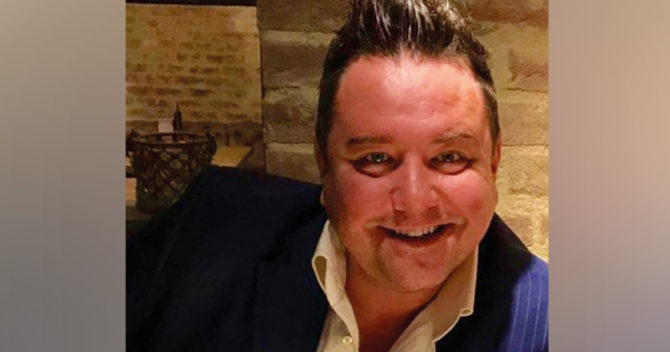 He also owns a McLaren MP4-12C supercar and a Range Rover Autobiography, both with personalised Talent Training numberplates, which are worth around £150,000 each.
His main company is HarperCo. On the firm's website in 2017 Mr Harper described himself as a "successful, ambitious and driven entrepreneur".
"He has established and grown a small business to be a national multi-million pound group today," it said.
"David's business interests are principally held in HarperCo Limited, his parent investment company.
"With a passion for people and business development, David is focused on the continued growth of the group with a keen interest in building new investment channels.
"David takes an active role in client relationships across his companies and drives the strategic development of sales and marketing."
Via Companies House, FE Week has found that Mr Harper has been the director for over 20 different businesses since 2004. Six of these firms are now closed.
He married Nick Merrey at a ceremony in Scotland in  August 2015. The couple have both been directors for a number of the same companies, including Talent Acquisitions (north east) Limited and 8th Green Developments Limited.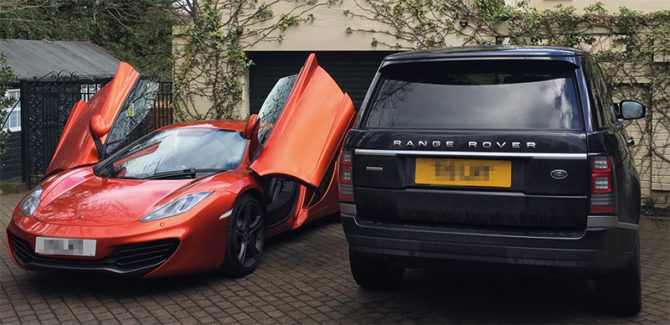 In March 2014 Mr Harper became a patron at The Prince's Trust and still holds the role today, according to his LinkedIn page.
A year later he became a board trustee at Pathways4All, a charity that provides leisure and social opportunities for children with disabilities and additional needs in the north east, as well as a board member of the North East Local Enterprise Partnership in April 2015.
His most well-known single company in the FE market was Talent Training, but as explained on pages 10 and 11, it went bust in August last year after being caught offering banned inducements.
Mr Harper told FE Week at the time of the exposé that he was "shocked to hear that alleged offers may have been made in order to win business".
"We are investigating but can confirm these incentives would be against all our business principles and would not make it through our governance processes".
He worked at AMS Nationwide on a consultancy basis as it started to offer its own apprenticeships and after Talent went bust in late 2017, as confirmed by Mark Hargreaves.
It is unclear if Mr Harper continued working at AMS up until the point it went into administration.
Mark Hargreaves
Mark Hargreaves is a 60-year-old businessman who has worked at some of the largest professional services firms in the world including Grant Thornton and Coopers & Lybrand.
He "retired" when he was 40 but then moved into the apprenticeships market in 2009 after being recruited by Mr Harper to work at HarperCo as its head of investments and acquisitions, and as the managing director of Talent Training.
An older version of the HarperCo website from 2017 states: "Mark is a chartered accountant who hates numbers and didn't want a desk job.
"He was the youngest ever partner at Coopers & Lybrand and has travelled the world counting beans.
"He returned to the UK as managing partner for Grant Thornton, where he carried out the first UK-based NASDAQ float and worked on business turnarounds before retiring at the age of 40.
"'I got a call from David in January 2009 and came in for four months, but he wouldn't let me leave.'"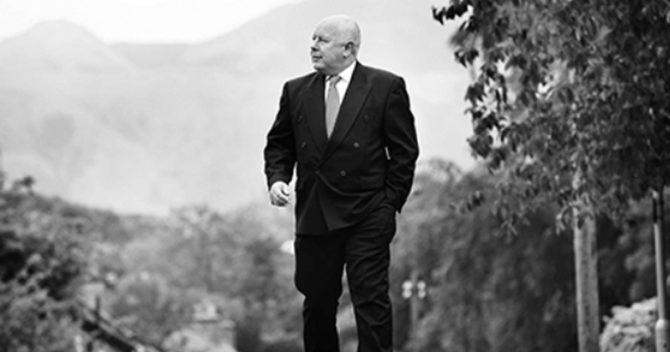 Mr Hargreaves' LinkedIn profile says he was the office managing partner at Coopers & Lybrand from July 1985 to July 1990, providing audit and tax services to US, UK, European, Korean and Saudi businesses operating in Saudi, Kuwait and Bahrain.
The firm merged in 1998 with Price Waterhouse to become PricewaterhouseCoopers and is now known as PwC.
In August 1990 Mr Hargreaves became an office managing partner at Grant Thornton UK LLP, and worked there until June 2002.
From 2003 to 2007 he claims to have been the financial director at a firm called Atomic Planet Entertainment.
Mr Hargreaves is listed as either an active or former director of nearly 20 companies on Companies House.
Since joining up with Mr Harper, the pair have been directors for at least 10 of the same firms.
When first contacted by FE Week Mr Hargreaves was quite open about his work with Talent Training, HarperCo and AMS Nationwide.
He offered an explanation as to why he is called "Ian" on AMS' Companies House page when he is actually called "Mark" (see transcript below), and also claimed to have cut ties with Talent and HarperCo in November 2013 and November 2014 respectively.
But in a later text-message conversation he confirmed that he led redundancy meetings at the provider in 2017 and FE Week has seen evidence that he was an integral part of the running of Talent Training right up until it was taken into administration.
This newspaper went back to Mr Hargreaves to ask him to explain why, after years of apparently not working there, he was asked to tell Talent staff that they were being made redundant.
But it was at this point he stopped responding to requests for comment.
FE Week's follow-up questions included why AMS still owes him £15,000 if he left the company in June 2018, as he claimed. This newspaper is yet to receive a response to this.

On his LinkedIn page, Mr Hargreaves describes himself as: "A fully qualified finance director with a vast range of experiences across several widely different sectors.
"I have operated as a managing director and operations director, and have developed and led operational and financial strategies to facilitate and accelerate growth plans and, on occasions, to rescue failing businesses.
"I have recently completed a number of interesting transactions – including a corporate merger, a start-up and a management buy-in: and the valuation of a contingent asset!
"I am always looking for one or more new challenges  –  ideally in a sector which is new to me  – part-time and sweat-equity opportunities are particularly interesting.
"I would hate to be referred to as 'just the finance director'  –  irrespective of whether the role be part-time, full-time, executive or non-executive, a strong finance director should push, and at times lead, the other members of any senior management team."
It adds that since 2002, using the pen name "John Ashton", he has had three novels published: Business Breakfast, Liquid Lunch, and Dinner with Mandelson.
He is now "on the road to full retirement".
The interview: FE Week quizzes Mark Hargreaves
FE Week first spoke to Mr Hargreaves on November 29, and quizzed him on his name discrepancy on companies house and his roles at Talent Training, AMS Nationwide and HarperCo. Here's how the conversation went:
Mr Hargreaves: Hello.
Reporter: Is that Ian?
Mr Hargreaves: No.
Reporter: Oh, is that Mr
Hargreaves?
Mr Hargreaves: Yes.
Reporter: I'm writing about AMS Nationwide going into voluntary liquidation. As one of the former directors, can you explain why?
Mr Hargreaves: I can't help you at all, I left way back in June, so I have no idea what is going on there. No contact with the company because
I have been travelling.
Reporter: Is your first name Mark then?
Mr Hargreaves: Well no, it is Mark Ian.
Reporter: Is that a joint first name?
Mr Hargreaves: No, it is Ian.
Reporter: So Ian is your first name?
Mr Hargreaves: Well no, Mark is, but I use the name Ian.
Reporter: Why's that?
Mr Hargreaves: It was from when I was a student many, many years ago.
Reporter: What are your links with Talent Training? I understand you used to work there?
Mr Hargreaves: That was a long, long time ago.  And as far as AMS goes I was only involved for six months I think, so you are really talking to the wrong people, the wrong person.
Reporter: So you weren't working at Talent Training when it went into administration?
Mr Hargreaves: Absolutely, I was working with a business in a completely different sector and had been for a couple of years at the time so I can't answer any questions about what happened with that business because I just do not know other than rumour and gossip which isn't what you guys want to hear.
Reporter: But when you went over to AMS you took over a lot of Talent's business, correct?
Mr Hargreaves: Yeah. I recruited a couple of people from Talent, not many, a handful. And yeah I went and got a couple of contracts that Talent had been dealing with. It wasn't a case of one company morphing into the other.
Reporter: Did David Harper come over from Talent to work for AMS?
Mr Hargreaves: There was a contractual relationship with him where he did certain business-development exercises. But that was it, it was under a consultancy arrangement.
Reporter: Did he carry on working there when you left AMS?
Mr Hargreaves: I finished on a Wednesday in early June and on the Thursday I got a flight out of the UK into the Pacific for a month so I have no idea.
Reporter: Talent Training has a legal case against the ESFA. Are you aware of that?
Mr Hargreaves: Seriously I have no idea about that at all. I had nothing to do with Talent for maybe four or five years so what they were doing or trying to do before they went into administration, what they've done afterwards, I literally have no idea. I left AMS I think on the 19th June and seriously since then I've not spoken to any of them or heard anything, other than a few weeks ago I heard about some of the guys being made redundant which was unfortunate.
Reporter: Why did you leave AMS?
Mr Hargreaves: I was 60 in the summer, I retired.
Reporter: We understand Ofsted came in for a monitoring visit. Were you there at the time it happened?
Mr Hargreaves: No.
Reporter: During the period you were there Ofsted had not come in at all?
Mr Hargreaves: That is correct.