A college partnership network set up by the Association of Colleges to provide UK vocational education and training programmes to India is to close after losing over three quarters of its members.
AoC India was established in 2012 as a partnership of 33 FE colleges, but after being left with just eight members this year and facing pressure from the area review process the organisation is now closing down.
The latest AoC India Limited director's report and financial statements for the year ended March 31, 2016, confirmed that "AoC India was established on an initial two-year basis and after completing this period eight colleges have decided to continue with the partnership."
However, a going concern was also recorded in the document, which stated: "Over the next 12 months the focus for member of AoC India is likely to move away from international work due to area reviews, as well as other factors.
"As such member may take a view to withdraw from membership of AoC India and AoC India may cease trading at the end of the 2016/17 financial year."
FE Week asked AoC to confirm any plans to liquidate AoC India Limited and to explain why the area review process was being blamed for members choosing to leave the partnership.
An AoC spokesperson said: "AoC India and its partners agreed to wind down the partnership from July 2016.
"Area reviews are part of significant changes ongoing in further education and colleges are likely to focus closer to home as a result."
In an expert piece for FE Week in June 2013, John Mounford, AoC international director, said the "ambitions" of AoC India were: "to promote, represent and support UK FE colleges in India; to develop business opportunities; to establish a base that allows colleges to build mutually beneficial partnerships; to build consortiums that help to 'scale up' the UK college offer to better meet the needs of the Indian market; to act as a springboard for colleges looking to enter India for the first time; and, to explain and articulate the UK college offer to Indian partners."
A spokesperson for the AoC told FE Week this week that "the AoC and its partners consider AoC India to have been a success".
She added: "Colleges in the UK and India have formed sustainable partnerships and, despite the substantial amount of time it takes for Indian skills opportunities to develop, there is growing confidence in the UK's further education sector in India."   
The spokesperson also claimed that "the winding down of AoC India will not prevent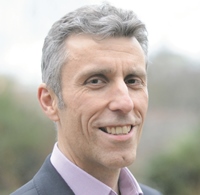 member colleges from continuing with the partnerships they have developed in India".
Nevertheless, the decision to withdraw from the project in India may mark a change in direction for the AoC under new chief executive David Hughes (pictured left), moving away from an international remit towards a more local focus.
The decision also echoes comments made by former Ofsted chief inspector Sir Michael Wilshaw (pictured below) in a speech at a conference organised by AoC in September 2012, when he called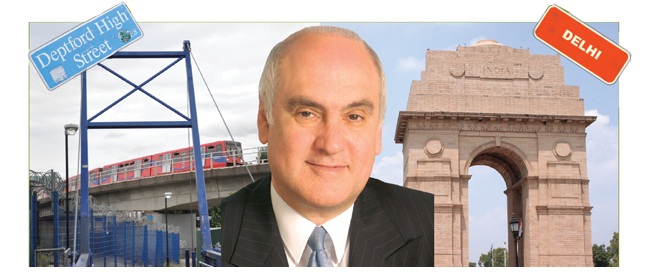 for "More Deptford less Delhi" in warning the audience that colleges could be at risk of focusing on international opportunities to the detriment of home-grown learners.
In 2012 FE Week was also part of the delegation that travelled to India to launch AoC India, and produced a supplement documenting the trip.
For the full story of AoC India, and the lessons learned by providers involved, see the next print edition of FE Week.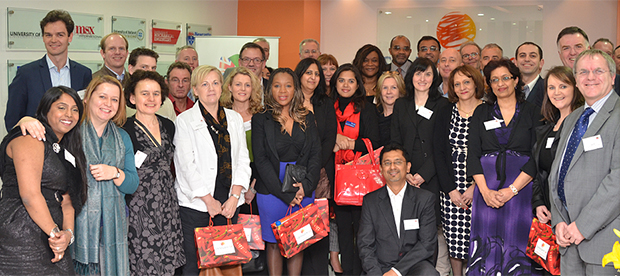 Colleges that have participated in AoC India include:
Barking & Dagenham College
Barnet and Southgate College
Belfast Metropolitan College
Blackburn College
Birmingham Metropolitan College
Bournville College
Bradford College
Bournemouth and Poole College
Burton and South Derbyshire College*
City and Islington College*
Coleg y Cymoedd*
City of Westminster College
Dudley College*
Edinburgh College
Exeter College*
Grimsby Institute
Guildford College of FE and HE
Harrow College
Havering College of FE and HE
Henley College Coventry
Highbury College*
Isle of Wight College
Nescot (North East Surrey College of Technology)
New College Durham
Oaklands College
Solihull College
South Thames College
Stockton Riverside College
Westminster Kingsway College
West Nottinghamshire College*
Walsall College*
Warrington Collegiate
Ytsrad Mynach College
*remaining members