In June 2005, Peter Birkett joined Barnfield College as principal. But six years later, having been knighted for "services to education" and with the college boasting an apparently successful federation of four primary and six secondary school academies, Sir Peter left having become director-general of the Barnfield Federation.
Within months serious questions were being asked about federation finances. In a frank interview with FE Week reporter Rebecca Cooney, Sir Peter talks about his Barnfield experience.
"We changed the world — the country's FE and skills programme," says Sir Peter Birkett.
"We were the first college to sponsor an academy, now there are 45 other colleges doing it."
But his comments about Barnfield College are in light of investigations into the wider federation by the Education Funding Agency (EFA) and the Skills Funding Agency (SFA), allegations of grade massaging, an unexpected Audi and a visit from the FE Commissioner.
They all took place after his resignation late last year, but Sir Peter is nevertheless keen to downplay their significance.
"I wasn't surprised there were some audits carried out because they always carry out audits when there's a change of leadership," he says.
"I was surprised that it was so well-publicised and seen as a negative thing but I wasn't surprised that audits were carried out."
It has been a torrid time for me because I've known the truth
However, he does acknowledge that the probes were no ordinary audits and, he says, he was "surprised" by the allegations.
"Every signal in the college was green. All our internal and external audits were showing that everything was, not perfect, but planned-for and known about.
"I was confident when I left that all of those things were in order… there was no grade massaging, which the SFA report said, so I wasn't surprised when I read that, because I knew that, they said that there was no fraud."
However, the report did raise questions about the financial rewards given to Sir Peter when he left the college — as departing director general he took a lump sum equivalent to his annual bonus, a further lump sum not in his contract as part of a compromise agreement and his company car, an £30,000 Audi Q5.
According to the SFA and EFA reports, compromise agreements are used to prevent the former employees making claims against their employers after their contract has been terminated.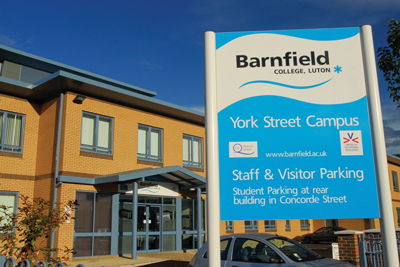 But both reports questioned why a compromise agreement had been paid out, when Sir Peter himself had resigned.
The SFA report also told how governors let him keep his company car — which they thought was a three-year-old Jaguar, when it was in fact a newer and "considerably" more expensive Audi.
"Despite the governors being very concerned that the transfer of this much more expensive vehicle was not what they intended, they did not challenge the agreement," said the report.
However, the funding agencies' reports also noted that Sir Peter had not asked for the settlement. Instead, they pointed out, he asked for leave not taken over the previous four years.
He may not have asked for the two lump sums (the compromise sum he describes as a "pension top-up") and the car, but, he
tells me, he feels fully justified in accepting them.
"I felt it would have been an insult to the board and I would have looked ungrateful to say, 'I don't want it', when they wanted to give me that for what I'd created, what I'd done and the hard work that I'd put into the organisation," says Sir Peter.
As for the overstatement of nearly £1m uncovered by auditors KPMG, which led to allegations of ghost learners with guided learning hours failing to match attendance registers, Sir Peter maintains this has been "blown out of proportion".
"They were real life, proper students — they weren't ghost students. They were there, but my understanding is there was some error in recording students," he says.
The problem, he adds, would easily have been solved through SFA clawback and EFA re-basing processes which balance out the amount of money given the following year.
They were real life, proper students — they weren't ghost students. They were there, but my understanding is there was some error in recording students
"The college had about £5m of subcontractor work and two of them underperformed their targets… when I left they were on target, or so they said, my assumption the money owed through them would be clawed back from the subcontractors," he adds.
"I think that was just human error, but I have to tell you every year FE colleges have to look at what they've delivered and whether they have to pay back or not — and that's the way it is in the world."
Normally, he says "those adjustments would have been made and nothing would have been said about that" but due to the investigations, "it became an issue with the media and the press who say 'million pound pay back, ghosts on the books'".
"It would be nice in the nicest possible way if that could be brought out, because — I'll be totally honest with you — it has been a torrid time for me because I've known the truth."
But Sir Peter retired from Barnfield in part, he says, because "I felt that Barnfield needed to change its governance structure and governance arrangements, and for two years I was trying to do that with legal advice and wasn't able to."
It's a view that appears to have had the backing of the FE Commissioner Dr David Collins who, having visited Barnfield in January, called for at least half the governors to be replaced and for "significant changes" to the federation leadership.
He said found that "the governing body has not provided sufficient oversight of the corporation and the federation as its sponsor, nor has it provided adequate scrutiny and challenge of the executive team."
The federation appointed Dame Jackie Fisher as its new chief executive the month after Dr Collins' visit, but Sir Peter is clear about his experience of Barnfield governance.
"The organisation had outgrown the board — the board you need to run a college is not the same as the board you need to run a large organisation like a federation… but getting a decision from them was proving pretty difficult," he says.
"Some of them weren't the right people for a board that was dynamic, innovative and entrepreneurial… it's not their fault it had outgrown them, the issue was they weren't pushing with me quickly enough to create this new governance structure."
He adds: "People don't know about all the things I had to go through to sponsor an academy.
"There were a number of things that I did really quickly — and I say 'I' because it was I at the beginning it then became 'we' because I didn't have the time to do it."
His hope for the college, he tells me, is that "it builds on the results, puts in new structure that's needed, and continues to improve year-on-year and continues to rebuild the brand which has been slightly tarnished".
"I just want it to be successful — I created the right foundation so that it was sustainable and continuing to develop. I just want to see Barnfield where it ought to be," he says.
The college performed well in last year's success rates — "top FE college in the country in all-length 16 to 18 courses," Sir Peter tells me (which it is, if you discount South Devon College on the grounds that it is both a tertiary and FE college).
But does Sir Peter think his own reputation has been tarnished?
"The people who just read the headlines, of course that will be fixed in their mind," he says.
"But the people in high level positions, who read below the headlines, I think believe that you can always do things different and better but also know there was nothing that was seriously damaging in the reports.
"Have I been damaged? Time will tell."
——————————————————————————————–
Barnfield 'moves on' from Sir Peter
A spokesperson for the Barnfield Federation told FE Week: "Barnfield has severed all links with Sir Peter Birkett, and we regret that he finds it necessary to discuss the organisation in his retirement. Barnfield has moved on."
In a statement to FE Week in October, a federation spokesperson said it had been "engaging with the SFA and the EFA to undertake a review of the federation's operations at Barnfield College and its sponsored academies.
"The college has significant cash reserves and is financially stable.
"Our students are at the very centre of all we do at Barnfield and our recent restructure was designed to create even better education delivery in the future, reduce our costs and enable us to offer an excellent service to the Luton community."
They added: "Our focus continues to be on our students, parents and staff.
"They are our priority always; and we are re-shaping Barnfield to ensure that we provide excellent education. That's what the future is about."
In March, a spokesperson said the federation had been, "working for some months to address the issues raised by the agency investigation, and are putting in place a set of actions which address those issues".
She added: "We are determined to put Barnfield Federation at the forefront of local education provision.
"We are proud of our education record and we are determined to maintain and exceed those standards for future generations of students and their parents."
And, following her appointment as Barnfield chief executive in February, Dame Jackie Fisher said: "There is much to do but we are all working hard and pulling together to rapidly put in place our plans for improvement.
"There are excellent activities taking place in the college and the academies and we continue to focus on providing excellent educational experiences for all young people."