Betsy Crosbie stands out from the crowd at EuroSkills Gothenburg not only for her talent, but because she is the only female to compete in mechanical engineering CAD.
The 20-year-old (pictured above) from New College Lanarkshire has transformed from a shy and quiet young person into a confident adult who is one of the best in the world at her trade over the last six months.
Coming into the competition Betsy admitted she was carrying a lot of weight on her shoulders but is proud of what she achieved "no matter the result".
Speaking to FE Week at the end of day three, she said: "I definitely had a lot on my shoulders walking out here but I'm glad I done it and have a lot to be proud of.
"Working in a male dominated environment is obviously a challenge but I don't mind it too much. It would be better to have more females in the profession but the guys I work with are great so doesn't make too much difference to me.
"I have noticed a difference in myself as a person compared to say six months ago. A few years ago I probably wouldn't have even spoke to anybody and I think people around me can tell the difference taking part in this has had on me."
And no one has noticed the difference in Betsy more than her expert trainer, Barry Skea.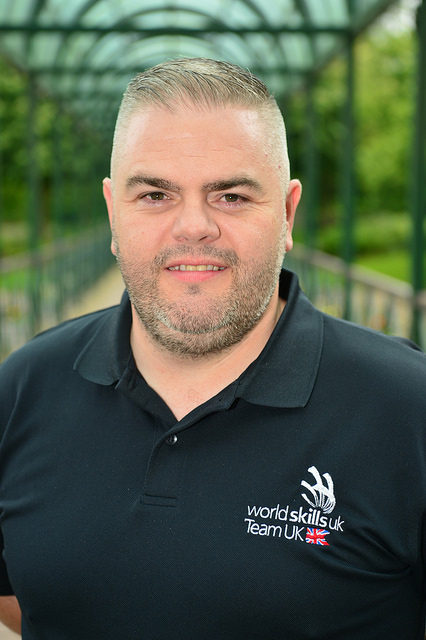 "Seeing Betsy enter the competition area full of confidence was amazing," he said. "A few months ago she would have found it much more difficult to find that confidence to go in there with her being the only female in an otherwise all male competition is massive for her. People like her are the reason I stay involved in these competitions."
Over the three days Betsy had to complete three different modules.
The first task was to create a 3D model of a physical product, making it as detailed as possible.  The second was to create assembly instructions where several components must be fitted together.
And today's final task involved reverse engineering where she was given a component and had to measure it up as best she could before the judges took a part off. She then had to draw from the information she had collated over the last two hours.
"Today was my best but they have all been really challenging," Betsy said.
"The whole competition has definitely been a step up to what I am used to but it has been a good learning experience, I think I've done pretty well."
Today marked the final day of competitions for EuroSkills Gothenburg. As each member of Team UK finished there was a crowd of supporters who greeted them with cheers and praise.
Team UK will find out just how many medals they have won in the 20 other skills they are competing in at the closing ceremony tomorrow.