Eleven colleges are offering their students the chance to train as activists as part of a programme run by the National Union of Students and Friends of the Earth, reports Samantha King.
Operating in colleges in the east Midlands, Bristol, London and south Wales, the My World, My Home project gives learners the chance to gain the OCNLR level three award in community campaigning, and make a positive environmental change at their college through planning and executing their own campaigns over the course of six months.
"Working with young people is absolutely crucial – they're the future of the environmental movement, and it's a really great opportunity for them to develop new skills," said Laura McFarlane-Shopes, community activism coordinator at Friends of the Earth, a major environmental charity.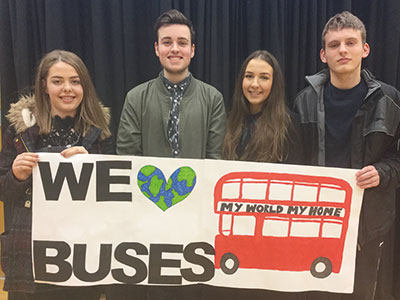 "They're learning the essential campaigning training, and making a really big impact on their local areas. I think equally the project has a huge effect on their confidence and their ability to manage projects. It's a project management course in some ways."
So far on the programme, participating learners have strived for a plastic-free college and campaigned for a more frequent bus service to and from their college, by taking 72 Double Decker chocolate bars with messages written on them to their bus operator, which agreed to meet them.
The initiative has received £999,074 funding from the National Lottery's Big Lottery Fund which will enable it to reach 160 college learners at Richmond Upon Thames College, Newham Sixth Form, Newham College, City and Islington College, Nottingham College, Derby College, West Notts College, City of Bristol College, Bridgend College, Gwent College and Coleg y Cymoedd.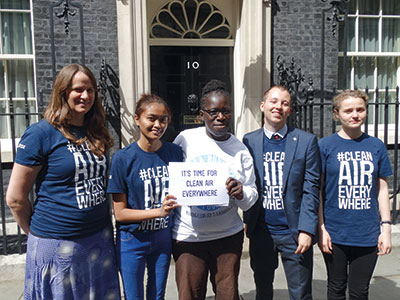 The funding, which is delivered through the Our Bright Future programme, provides for weekly meetings with Friends of the Earth, and one-to-one sessions every fortnight.
"It's a deliberately intensive programme, working with a small number of students," said Ms McFarlane-Shopes. "It is quite a rare opportunity as many funders do want big numbers, but Our Bright Future seems to really appreciate that it takes real time and investment to train and coach young people at this stage in their campaigning journey to achieve this kind of personal and environmental transformation."
The NUS and Friends of the Earth are hoping to extend the project to more colleges in the near future, and are encouraging interested colleges to get in touch with either organisation.
"It's incredible being able to bring together young people who might not ever come across environmental movement or environmental campaigning, and be able to provide a programme that's really useful for them in a really practical sense for university or employment," Ms McFarlane-Shopes added.