Employers should pay for apprentices' digital devices to continue training remotely, Gillian Keegan said today as she confirmed learners at independent providers will not be offered them for free by government.
Speaking on an FE Week webcast this afternoon, the skills minister claimed that independent providers would not be included in government initiatives to hand out devices to 16 to 19-year-olds during lockdown as most of their learners will be employed and not taking full-time courses.
She said it was ultimately up to employers to give their apprentices the devices.
"First of all, apprentices are employees, so their employers are responsible for their technology," the minister said.
"I was an apprentice myself, and if I was an apprentice today, I'm sure I would be expecting to get that support from my employer. It seems to me that's where you would get your technology from, you know.
"It isn't the government and the state's job, obviously, to give everybody across the country, a PC. I mean it just isn't."
This is despite the fact the Department for Education, in December, announced their programme to deliver free digital devices to education providers to order would be expanded to 16 to 19-year-olds studying at both schools and colleges.
Keegan continued: "That can be looked at and kept under review but to be honest, many of the people in FE colleges are doing full time courses and a lot of people that are in independent training providers will quite often be employed and quite often their employer will be responsible for making sure that they've got the right equipment to be able to work from home to study from home.
"But if there are any specific instances where that's not the case, then you know we always keep things under review, but I haven't heard, specifically about that issue, within the sector.
After Keegan made her remarks, FE data expert Steve Hewitt highlighted how in 2020-21, there will be 36,213, mainly full time, 16 to 19-year-olds placed with an independent training provider.
Association of Employment and Learning Providers managing director Jane Hickie said they recognised government had to prioritise, but said to "simply pass the buck to the employer is not the answer.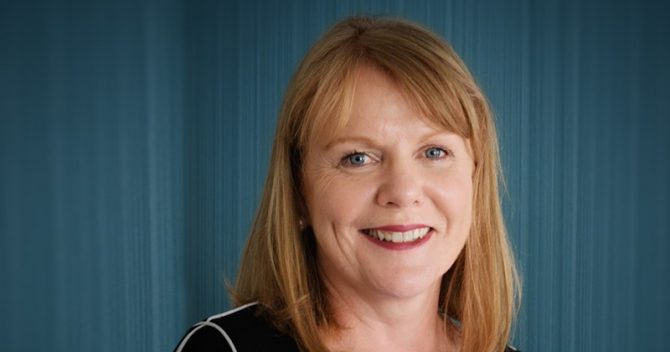 "In a normal year, three quarters of a million apprentices are on a programme spread across all parts of the country, half of them work for small, now many struggling, businesses and many of them come from disadvantaged backgrounds. 
"How the minister expects firms to be driving down to their local PC World to bulk buy laptops is quite beyond our understanding. Where is the levelling up agenda in all this?"
The webcast was run in partnership with Pearson, was hosted by TV presenter Steph McGovern, and also featured Pearson's senior vice president for BTEC and apprenticeships Cindy Rampersaud, Learning and Work Institute chief executive Stephen Evans, Barking and Dagenham College principal Yvonne Kelly, WorldSkills UK gold medallist Haydn Jakes, and BTEC adult learner Feven Zeray.