The Skills minister, secretary of state for education, and schools minister have today all reportedly backed Michael Gove's bid to become the next Prime Minister.
The apparent decision by Nick Boles to support former education secretary Gove in the Conservative Party leadership race comes after he defected from the now-defunct campaign of Boris Johnson, who announced he was out of the running for Tory leader within minutes of the noon deadline for registration today.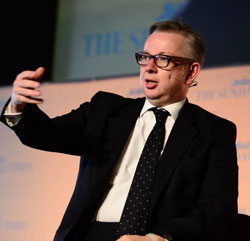 Mr Boles had previously released a statement on June 27 on conservativehome.com, that backed Mr Johnson, saying: "He [Boris Johnson] is a modern, liberal Tory, who won two elections in a city that is naturally Labour, who has grown immensely in stature and maturity in his eight years as Mayor, and who will lead the country with the same humanity and sense of fairness that he brought to the leadership of our capital city."
But tweets from journalists at the BBC and The Sun revealed today that Mr Boles' support now lies in Mr Gove's camp.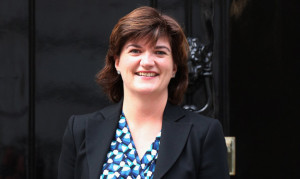 Education secretary Nicky Morgan has also announced her support for Mr Gove, releasing a statement on her website that said: "Having spent the past week talking to colleagues in parliament, party members and constituents, I have concluded unequivocally that the right person to do that is Michael Gove and I am delighted to be endorsing his candidacy today."
On Twitter, schools minister Nick Gibb also gave his backing, posting: "Michael Gove is the man the party and country can trust to deliver Brexit.
"He is a passionate believer in social justice and a true reformer."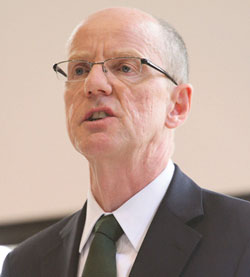 Meanwhile, Sam Gyimah, childcare and education minister, came out for home secretary Theresa May's leadership campaign, commenting on Twitter: "I'm backing Theresa May to be PM because she alone can unify and deliver for our country at this critical time."
The wrangling within the Conservative party raises further doubts over the timeframe for the launch of the apprenticeship levy, release of information around technical and professional education reforms in the long-awaited Lord Sainsbury report, and outcomes of area reviews.
Delays to all three policy areas have been extensively reported by FE Week in recent months and have caused concern within the sector — despite Mr Boles' attempted reassurance at the Association of Employment and Learning Providers' conference last week that more information will be available before the summer recess.
The new Conservative leader will be announced on September 9, with voting beginning in July.