A firm of rail specialists have been chosen to replace the Tech Partnership as the external quality-assurance provider for digital apprenticeships, in a move said to "defy all logic".
It was announced on Tech Partnership's website that its members had agreed to pass "the baton" to the National Skills Academy for Rail, for EQA of end-point assessment of level three and four digital apprenticeships.
The Institute for Apprenticeships still needs to approve this decision, but NSAR's chief executive Neil Robertson is "confident that we will be given clearance to run the tech EWA by the IfA, due to our established track record".
The move has provoked what could politely be described as a bemused reaction from the wider FE community.
"We are very concerned about the decision to opt for NSAR," said a source from an end-point assessment organisation for digital apprenticeships. "The decision seems to defy all logic as they have no experience of digital and very little experience of EQA."
Association of Employment and Learning Providers boss Mark Dawe agreed.
"Is this really key employers from the relevant sector being in control of the EQA?" he said. "One of the main arguments for not using Ofqual as the overarching EQA was not having relevant employers involved in it.
"Is this really how we want the quality control of our national apprenticeship system to develop – random announcements like this handing EQA responsibilities from one organisation to another?"
Employer groups developing new apprenticeship standards can choose one of four options for externally quality-assuring final exams.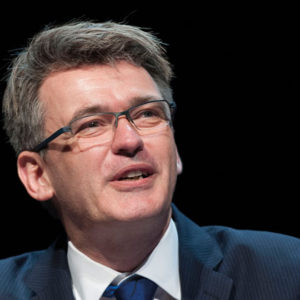 These are an employer-led approach, a professional body, Ofqual or the IfA itself.
Many in the sector think that it should be left to Ofqual, which is the established qualifications regulator.
Mr Robertson was confident the IfA would approve them because "one of their representatives was with the Digital Apprenticeship Quality Board that made the decision".
"We plan to recruit up to 10 tech specialists to ensure we have sufficient tech sector expertise."
Explaining its EQA track record, an NSAR spokesperson said it had "been running EQA for high-stakes and safety-sensitive training and assessments for many years", though not for apprenticeship standards.
He was referring to assessments that authorise staff to work on the railway – including licence to practice, how to use equipment, and supervision for example.
The IfA previously came in for criticism after it approved the Tech Partnership to provide EQA for digital apprenticeships in December, two months after it announced plans to shut up shop by the start of 2018/19.
It confirmed that if no suitable replacement were approved by September this year, it could take on the quality-assurance role for the sector, a scenario which now looks unlikely.
"The Tech Partnership has been both inspirational and instrumental thus far in helping us develop the national infrastructure for digital apprenticeships," said Tim Clayton, head of technology at Sainsbury's, who chairs Tech Partnership's Digital Apprenticeship Quality Board.
"I am delighted that the appointment of NSAR will allow the baton to be passed on seamlessly to a successor organisation who have demonstrated that they are as committed to the employer led digital skills agenda as we are. I look forward to establishing an effective partnership."
"We were impressed with NSAR's commitment to digital and their understanding of its significance across the economy, as well as their determination to work with the digital employers to ensure that the EQA model meets their needs and delivers real value," added Jenny Taylor, UK Foundation Leader from IBM, and chair of the Digital Trailblazer steering group.
An IfA spokesperson said NSAR "have been nominated by the digital trailblazers to replace Tech Partnership but this will have to be put to QAC to provide us assurance that they have sufficient sectoral expertise".
She confirmed an IfA advisor was "in the room to answer any questions about the process" when the board voted in favour of NSAR as the EQA replacement, but did not play a formal role in the decision making process.