A director of a general FE college has defended its quality assessment procedures after FE Week research found it had 128 subcontractor agreements — the most in the FE and skills sector and 15 per cent more than anybody else.
Skills Funding Agency (SFA) figures for 2013/14 show that the total value of subcontracting by Yorkshire-based Calderdale College, which has around 6,000 learners and received a good rating in April last year, was £17m.
With a standard management fee of 12 per cent, more than £2m could have been retained by the college.
Joanne Patrickson, director of external funding for Calderdale College, said: "Our college is the lead accountable body on behalf of the West Yorkshire Consortium of Colleges [a group of seven local colleges] that delivers numerous European Social Funded (ESF) projects as procured by the SFA.
"All sub-contractors are subject to a stringent and robust due diligence process and pre-contract quality assessment prior to contracting.
"Post contracting, all sub-contractors are assessed periodically based on a risk assessment for both the maintenance of due diligence standards but more importantly observation of teaching learning and assessment."
The college's £17m figure was divided up between 128 subcontracting arrangements, putting it ahead of the Construction Industry Training Board (CITB) next, which had 111 worth a total of £13.8m.
A spokesperson for the independent learning provider, which was rated outstanding in November 2012 and has around 15,000 apprentices on its books, said: "CITB is a levy body [which means it is funded by construction industry firms], a charity and a non-departmental government body.
"We only provide training where there are no other trainers available to do the work.
"For the rest, we contract with suppliers from education to provide training courses or places on training courses.
"To ensure the quality of provision we have teams operating across the country which work closely with employers, training providers and trainees to ensure a consistently high standard of provision.
Its management of "around 10 per cent" means nearly £1.4m was retained.
A total of 4,218 contracts worth £919.2m were signed by 590 prime providers with 1,527 subcontractors across the sector in 2013/14. The average value of each contract was £217,913 and on average a provider will have 7.1 subcontracts.
The highest combined value of subcontracting for a lead provider was £73.3m for Learndirect. It had 70 contracts, and with a maximum management fee of 30 per cent it could have top sliced nearly £22m.
A spokesperson for Learndirect, which had 193,340 learners when it was last inspected in April 2013 resulting in a good rating, said: "We have a robust quality control and improvement process to ensure delivery through subcontractors is to a high standard.
"This includes performance reviews, spot checks, business improvement support, audits, and learner satisfaction surveys."
The second biggest combined figure was £37m dished out by West Nottinghamshire College through 56 contracts. And with a management fee of up to 20 per cent, it could have held £7.3m back.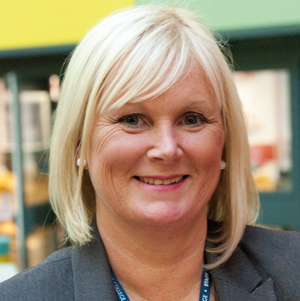 Sacha McCarthy (pictured right), director of employer engagement for 32,000-learner Vision West Nottinghamshire College, which was rated as good in July 2012, said: "Partnerships [with subcontractors] are a strategic theme of our college and have been part of our long-standing approach to employer-responsive provision.
"The college has invested heavily in stringent quality control measures that ensure that partner provision is as good, and in some cases, better than the college's own offer."
An SFA spokesperson told FE Week there was "no limit on the number of subcontractors a provider can have".
She added: "Providers that contract directly with the SFA are responsible for the entirety of the value of their contract and all of the provision it funds."