Providers on the government's apprenticeship search site are not being effectively policed to ensure they advertise legal wages – and the shadow skills minister has accused it of being "plain sloppy".
The apprenticeship national minimum wage is rising from £3.50 to £3.70 per hour in April, but FE Week has discovered that this detail is often overlooked on the DfE's Find An Apprenticeship site.
There are many vacancies with start dates after April 1 which are illegally offering the old minimum rate – and beauty therapy apprenticeships at various levels are particularly culpable.
Of 17 vacancies with April start dates FE Week found, 10 were offering to pay the old minimum wage, a shocking 58-per-cent rate of non-compliance.
Dr Mary Bousted, the joint general secretary of the National Education Union, is appalled that history appears to be repeating itself, after similar errors have appeared in adverts before previous minimum-wage rises.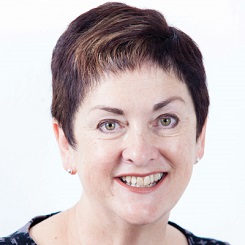 "It's disgraceful that the government is allowing apprenticeships with wages under the national minimum to be advertised on its own website, particularly when it has been alerted to the fact in previous years," she said.
"It is time that the government got its act together to ensure that it advertises apprenticeship programmes at the legal rate of pay."
Shadow skills minister Gordon Marsden also laid the blame squarely at the DFE's door.
"It is plain sloppy," he said. "The DfE should be monitoring its website carefully to prevent this from happening, but I fear the problem lies with a lack of resources available to do the checking. It's not the first time this has happened either."
It is plain sloppy. The DfE should be monitoring its website carefully to prevent this from happening
FE Week has pointed out numerous examples of apprenticeship vacancy adverts failing to recognise minimum-wage rises in past years, inevitably around the time that an increase is introduced.
A DfE spokesperson responded to complaints last year by insisting that "as soon as we become aware of any adverts which do not comply, we ensure these are taken down".
We went back this week to ask about the raft of non-compliant beauty therapy adverts.
"We are working to ensure that all vacancies advertised on Find An Apprenticeship show the correct minimum-wage rate in time for the new rate coming into effect on April 1," said a spokesperson.
Yet even though the DfE was alerted to the illegal adverts on February 26, only three of the 10 had been updated to £3.70 an hour as FE Week went to press four days later.
The national minimum wage for apprentices also rose from £3.40 to £3.50 per hour in April 2017.
This year's increase to £3.70, announced in last November's budget and based on a recommendation made by the independent Low Pay Commission, represents a 5.7-per-cent boost.
Dr Bousted warned that in spite of this "some employers continue to put profit first by exploiting low-paid workers" and that more stringent enforcement is needed from the government.