–  Government announces plans for colleges to deliver more apprenticeships for 17-year-olds

–  FE leaders question whether new policy is simply 'smoke and mirrors' to conceal DfE cuts
The government has announced plans to end two-year study programmes for many 16 to 18 vocational learners and instead opt for progression to apprenticeships from the age of 17.
The Department for Education (DfE) said on Thursday (November 5) that a new independent panel led by former Science and Innovation Minister Lord Sainsbury would help the government create "up to 20 specific new professional and technical routes, leading up to employment or degree-level".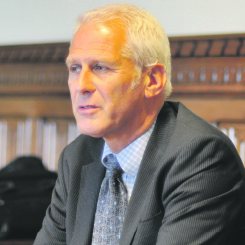 A spokesperson pointed out that "currently, only 6.9 per cent of 17-year-olds are doing apprenticeships and only 33 per cent of apprenticeships are delivered by colleges", but "by engaging colleges much more with apprenticeship training, these reforms will significantly raise this proportion".
The drive to push more 17-year-olds into apprenticeships "as quickly as possible" will mean a reduction in two-year full-time study programmes for 16 to 18-year-olds — sparking fears of further funding cuts.
Shadow Skills Minister Gordon Marsden (pictured above right) said: "Any indication that this is a government rebadging or smoke and mirrors exercise designed to cut further 16-19 funding, or shortening the time necessary to get learners into quality apprenticeships and technical and professional education, in pursuit of crude departmental savings, will alienate providers and learners."
Dame Asha Khemka (pictured below left), principal of West Notts College, told FE Week: "There is a risk that funding will be reduced, particularly if we lose most of our 17-year-old learners at the end of their first year.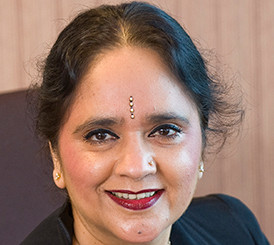 "Employer apprenticeship places is also a limiting factor, so a further risk is the creation of a two-tier system where only the best students' progress.
"However, there is also an opportunity here because if the policy works as it is supposed to then our students will progress directly into an apprenticeship and we will be best placed to continue to support them."
Association of Colleges chief executive Martin Doel said: "It is important that any reform of technical and professional education does not lead to any further cuts to funding for the sector.
"All education and training whether academic, technical and professional or apprenticeships, should be funded equally."
Brian Lightman (pictured below right), general secretary at the Association of School and College Leaders, agreed reforms should not be driven by financial considerations.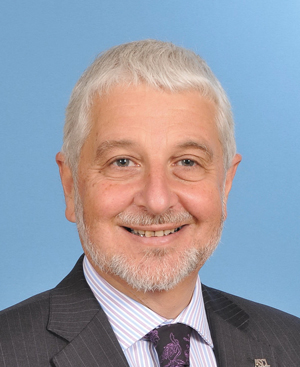 "Using the upcoming budget to undermine [16 to 18] funding any further would leave our economy in serious jeopardy," he said.
The DfE said academic and applied study programmes would continue to be available and these reforms to technical and professional routes would build on the existing tech bacc scheme.
It comes after Skills Minister Nick Boles (main image) floated the idea, during a fringe event at last month's Conservative Party Conference, of one-year full time courses for 16-year-olds.
Joining Lord Sainsbury on the expert panel will be Professor Lady Alison Wolf, whose landmark 2011 Review of Vocational Education sparked the introduction of the study programmes, Bev Robinson, principal of Blackpool and the Fylde College, and Simon Blagden, non-executive chairman of Fujitsu UK.
Mr Boles said he was "delighted people with huge experience" had "agreed to advise us", but declined to comment any further on the plans to FE Week.
Further details will be announced early next year, after the panel reports to government.
---
Editor's comment
The John Lewis College
It seems obvious when you think about it.
If colleges progressed full-time vocational learners onto an apprenticeship at John Lewis when they were 17 the government would solve five tricky challenges.
1 – Make big cuts to the government's 16-18 budget
2 – Increase the number of 16-18 apprenticeships
3 – Achieve 3m 'young' apprenticeship starts by 2020
4 – Reduce the size of FE colleges' costly estate
5 – Force colleges to deliver more apprenticeships
It's political genius. What's not to like?
Combine this with the apprenticeship levy policy and up to £5,400 per apprentice as an employer incentive and you can see why the employers will want in on the action.
Next week the AoC has a debate at its annual conference that asks: "Will colleges survive until 2025?"
This is the wrong question.
They will survive, but the question principals might well ask is which large employer will be added to their logo?
Chris Henwood
chris.henwood@feweek.co.uk